Managing Wi-Fi settings overview
The Wi-Fi Settings screen allows you to turn Wi-Fi on/off and select primary and guest network settings.
NOTE: Wi-Fi settings can be locked from the Admin web UI. If they are locked, they must be unlocked from the Admin web UI Wi-Fi Settings page.
To manage Wi-Fi settings, tap the Wi-Fi icon on the Home screen (or tap Menu > Wi-Fi Settings).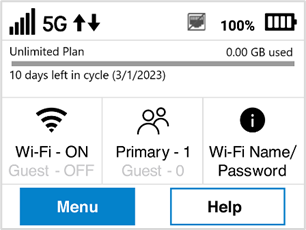 Tap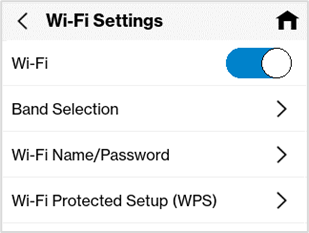 Make selections.