5G outdoor CPE
Deliver 5G and 4G LTE wireless connectivity to more locations
Fast, weatherproof, and long-range connectivity where traditional networks are unavailable.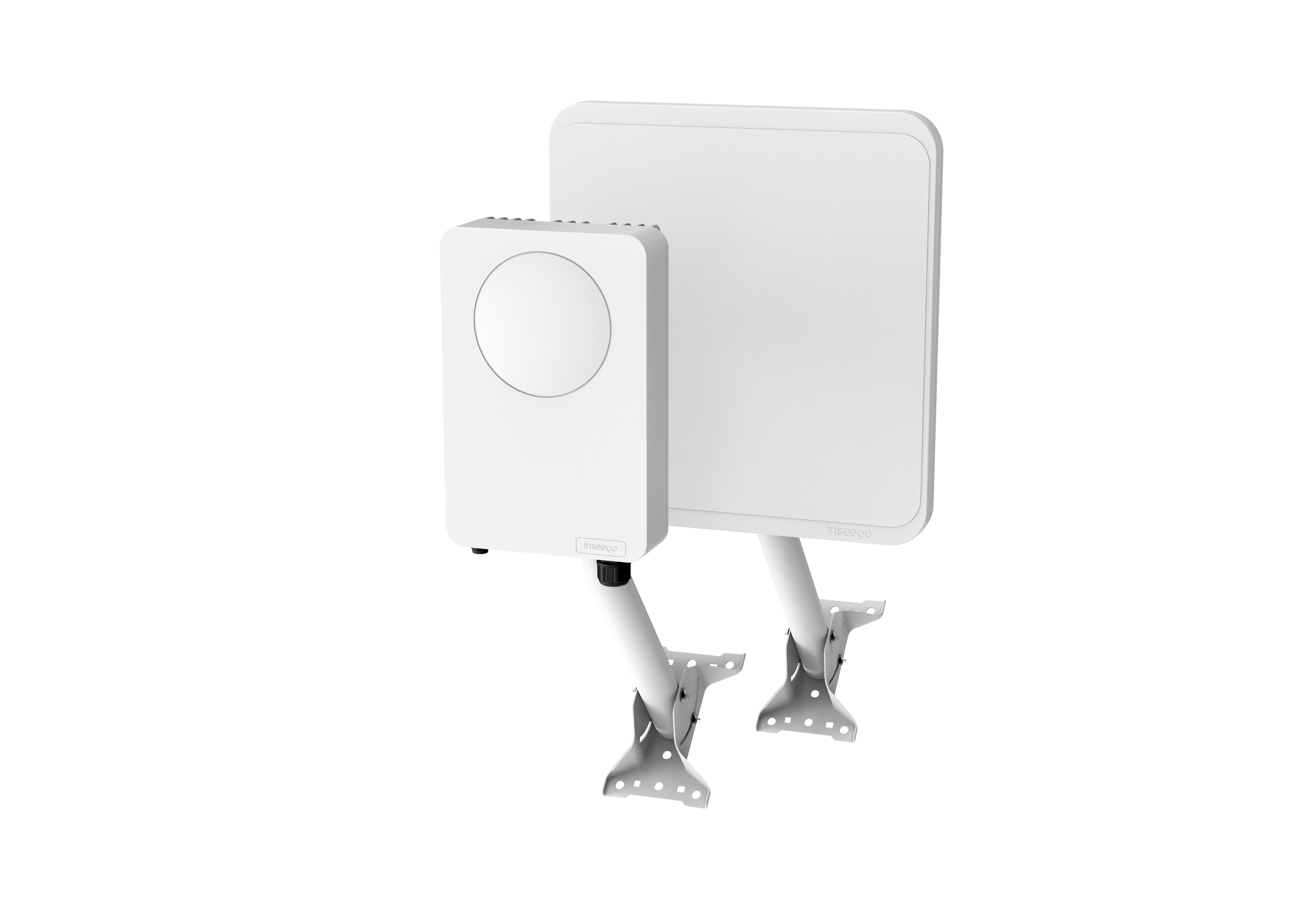 5G outdoor CPE
Deliver 5G and 4G LTE wireless connectivity to more locations
Fast, weatherproof, and long-range connectivity where traditional networks are unavailable.
Outdoor mounted 5G and 4G LTE CPEs for edge-of-network and challenging locations
Inseego's high-gain directional antennas provide high speed, low latency wireless network coverage almost anywhere, especially useful in challenging locations.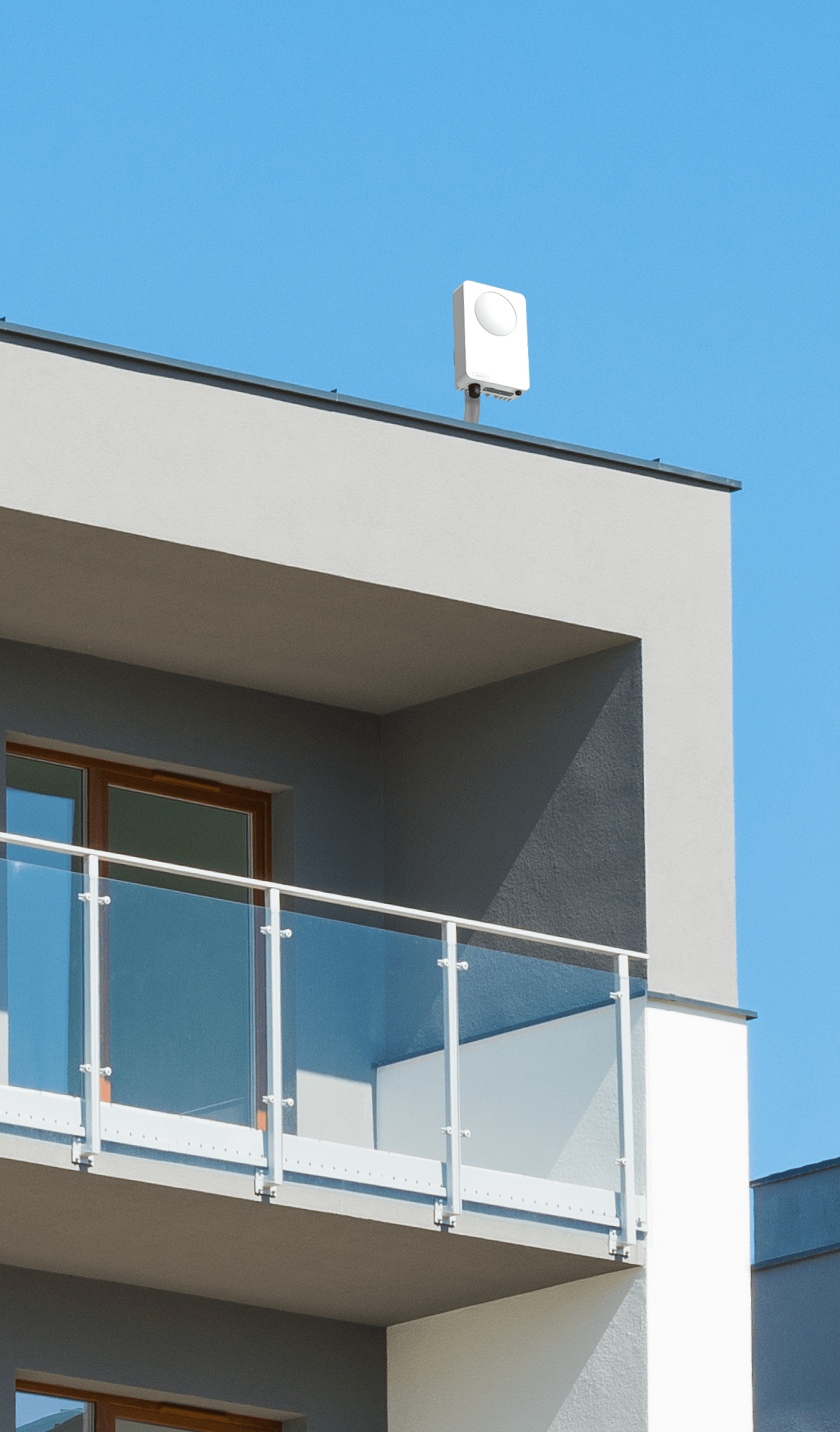 Rural locations
Provide fast, reliable internet to previously hard to service locations.
Temporary & remote sites
Instantly deploy a network that can be remotely monitored and managed from anywhere.
Enterprise branch offices
Create an enterprise Wireless WAN with LTE and 5G to link your people, places, and things.
Private networks
Reimagine the possibilities of large area networking while containing costs.
Rapid deployment
Intuitive step-by-step setup instructions for optimal performance.

Overcome premises related coverage issues
Fast, reliable internet and enterprise-grade network security are no longer restricted to locations with cable-based internet. Inseego 5G CPEs can be deployed immediately almost anywhere, without the need to sacrifice performance or security.
Dual SIM capabilities for flexible carrier agnostic connectivity & automatic failover
IP67 rated with high temperature range support for durability in outdoor environments
Flexible mounting & PoE power (Power-over-ethernet) options to cater to your specific needs
Enterprise-grade security
Avoid costly attacks on your business network from malicious users with Inseego device's integrated security protocols. Multiple layers of encryption, enhanced Wi-Fi security, firewall filtering, built-in VPN support, IT admin controls and other features deliver strong security at every level.
High speeds stay high with superior heat management
Our custom internal antenna design delivers extended coverage performance
Inseego-built hardware and software ensures that your device works seamlessly
Sustained 5G and 4G LTE performance and gigabit-class bandwidth
Which outdoor 5G CPE is right for you?
Inseego has multiple outdoor mounted 5G CPEs for edge-of-network solutions.
Inseego Wavemaker 5G outdoor CPE FW2000
Up to 20 kms
of network coverage *
4.14 Gbps
Download speed **
Full specs and purchase
Inseego Wavemaker 5G outdoor CPE FW2010
Up to 7 Kms
of network coverage *
5G / 4G LTE / CAT 22
Network
Full specs and purchase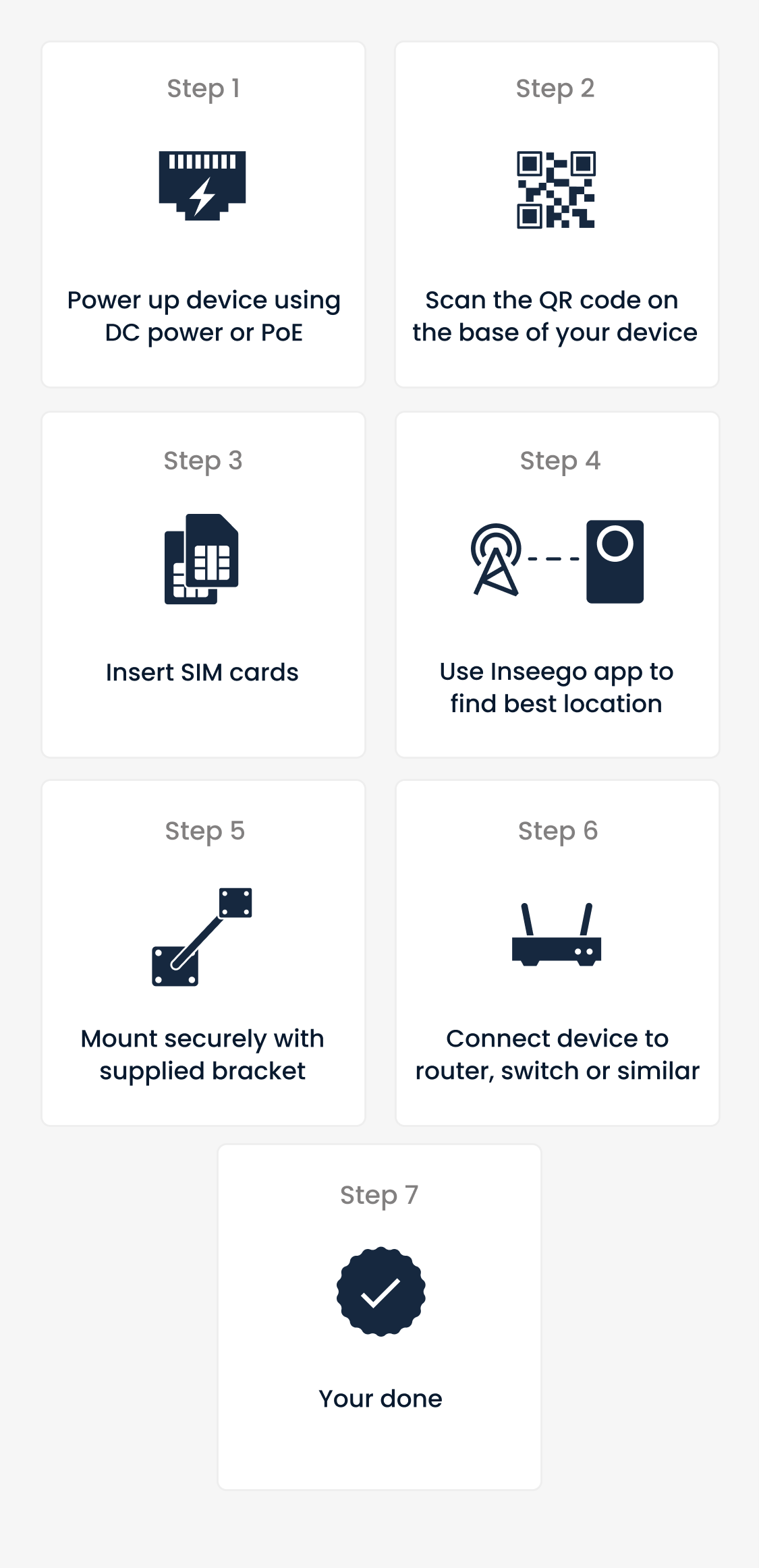 Guided installation for optimal performance
The Inseego mobile app for installation and device management provides intuitive step-by-step setup instructions and includes a site survey to determine the optimal location and orientation to mount your device.
How Inseego outdoor CPEs work
Outdoor CPEs use cellular data (4G LTE and/or 5G) to provide high-speed broadband to a base router that is then distributed to a secure network.
Manage your devices and networks from any location, over the air
All Inseego routers, CPE, hotspots, IoT gateways, and access points support Inseego Connect, a subscription SaaS solution that makes it easy for administrators to install, monitor, and troubleshoot all devices across their corporate and loT network infrastructures.
5G connectivity for every scenario
How to buy
Our team of experts are here to ensure you find the right authorized partner for your business needs.
Talk to sales - International
+1 541-685-9045
Talk to sales - U.S (Toll Free)
800-683-4818
Inseego 5G solutions enhance digital infrastructure for smart cities in southern Europe
Read more
* Range may vary based on terrain and atmospheric conditions.
** Speeds achieved by connected devices vary based on carrier network and coverage.