Fleet tracking software that drives growth
Improve business outcomes with intelligent operational visibility. Boost efficiency, lower costs, increase safety, and track key assets.


Next generation fleet visibility
Whatever your goals, wherever business takes your assets, we'll help you keep them on track, and in sight. Powered by over 35 years of telematics experience and 5G technology, our solutions give you a clear overview of your business operations and make them work harder for you.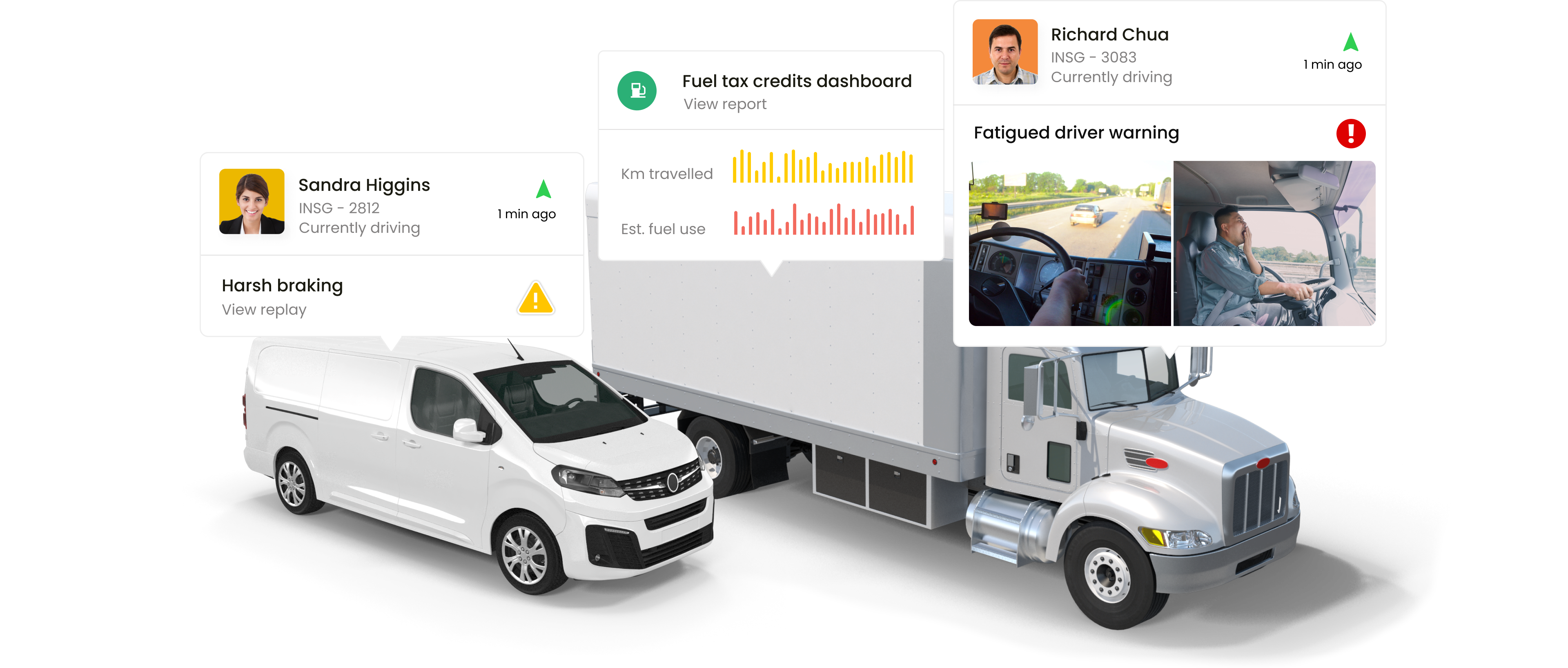 Track and manage your vehicles and assets
Reduce equipment downtime, maximise your resources and locate your physical assets fast. Drive fewer KM's, right-size your fleet and build a more sustainable business.
Improve driver safety and performance
Manage your teams driving habits and performance with tools such as Driver ID, color-coded driving reports, panic buttons and dash cameras. Real-time notifications give you visibility into your team and their safety.
Business works better with Inseego 5G cloud solutions
Inseego 5G networks can be deployed quickly, without the time-delay and cost of wired installations. High-gain antennas can be used to boost the signal across a wide area without the need for repeaters, ideal for warehouses, campuses, factories and sports stadiums.
A broad portfolio of 5G solutions
Built for every business
Whether you have a global network, a large campus, small office or you are working from home, Inseego Wavemaker fixed wireless solutions can keep your business connected and secure. Benefit from the power and flexibility of 5G, with a wide range of purpose-built 5G devices, ideal for indoor and outdoor locations in urban, suburban and rural areas.
Some of our customers and partners
Talk to us to find the right fit for your business.