Managing connected devices overview
The Connected Devices screen lists all devices currently connected to your MiFi, along with the network they are using. You can view device details and block or unblock devices from internet access.
To manage connected devices, tap the connected devices icon 
on the Home screen (or tap Menu > Connected Devices).
Tap
.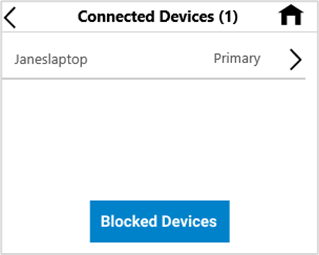 Tap a device for more details or to block devices. Tap Blocked Devices to unblock devices.