Signing up
Go to connect.inseego to sign up for a free Inseego Connect account that lets you configure settings, monitor status, and update the firmware on your devices. Additional functionality can be obtained with a subscription to Inseego Connect Standard or Advanced.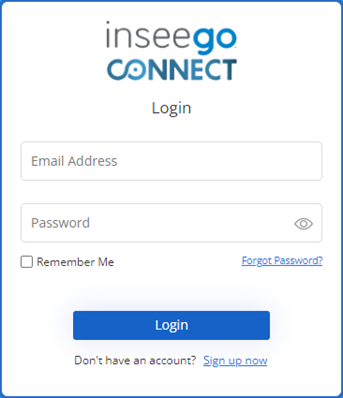 Click Sign up now, enter your email address, and click Send verification code.
You will receive an email with access information. If you have not received this email, be sure to check your spam folder or company filters.