Creating a template
Use the Create button to create a new template. The Create Template dialog appears: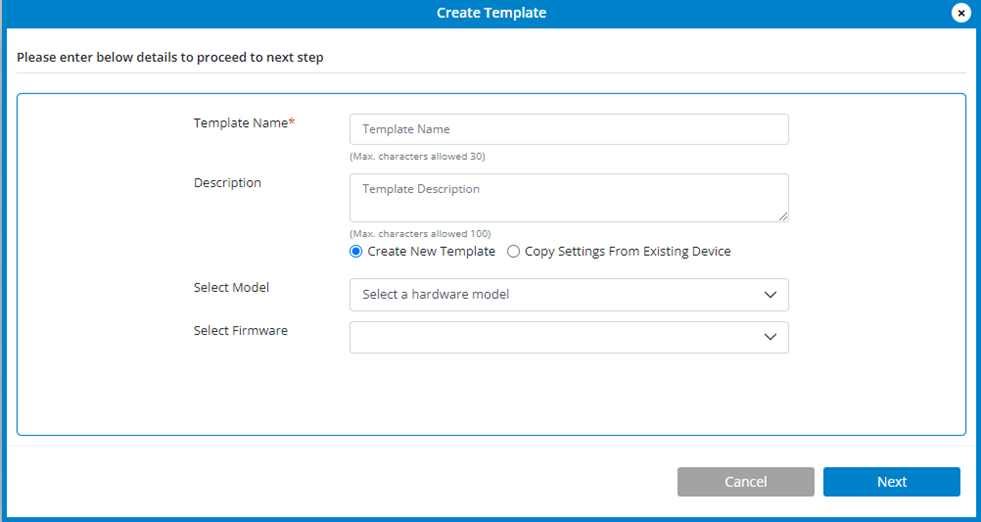 Template Name — Enter a name for the template.
Description — Enter a description for the template.
Choose whether to create a new template or work from existing settings for a device:

- Create New Template — If you choose this option, make selections from the Select Model and Select Firmware drop-down lists.

- Copy Settings from Existing Device — If you choose this option, select a device from the Select Device list. TIP: Use the filter icon next to a column heading to filter the device list by name, model, and firmware version.
Click Next. The configuration menu for the model or device appears.
NOTE: Available configuration options vary by model/device.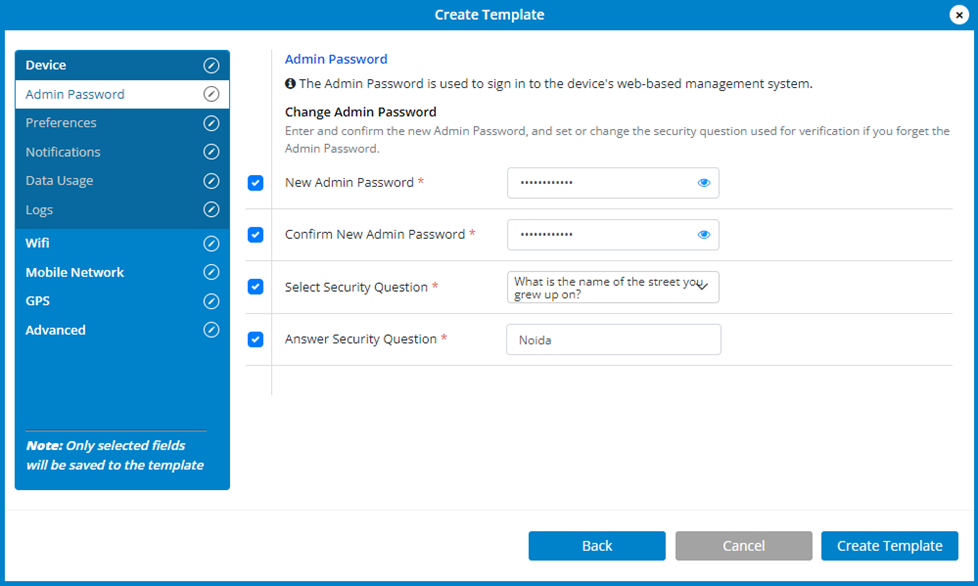 Navigate through the side menu to enter or edit settings as desired. When you make a change, a change icon appears on the side menu and next to each changed item. A red warning appears if you need to fix something.
NOTE: Only the fields you select will be included in the template.
Make all your changes and select Create Template. The template appears in the list.
NOTE: You can edit settings in a template by clicking on the template name in the Template list.