Home screen
The Home screen lets you see what your MiFi is doing at a glance.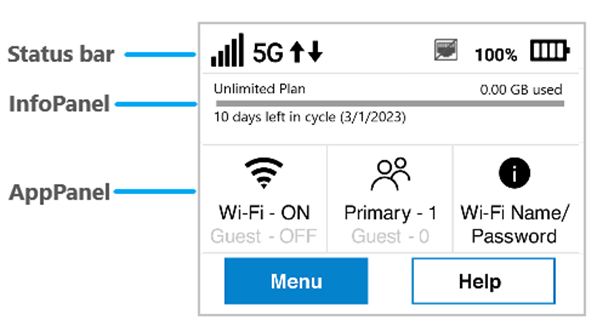 Status bar: The top of the screen displays status indicators, which may include: network signal strength

, network type (for example,
), data traffic activity

, unread system messages
, battery
, USB tethered

, or Ethernet disabled

.
InfoPanel: This panel presents a carousel display of current information on your MiFi. It initially displays data usage but may also display other information, such as when Airplane mode is on, or if there is a SIM card error. Swipe left/right through the displays.
AppPanel: The AppPanel displays whether Wi-Fi is on or off (tap

to access the Wi-Fi menu) and how many devices are connected to your MiFi Wi-Fi primary and guest network (tap

to access the Connected Devices menu). Tap
to view the name and password for your primary and guest networks.
Menu provides access to all menu options.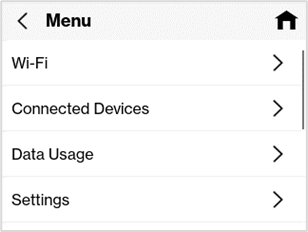 Help provides access to info screens and tutorial.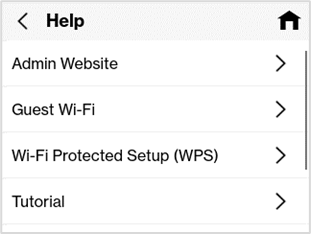 Swipe up/down to scroll through options.