Charging other devices
You can use the USB-C port on your MiFi to charge other devices, like a cell phone or tablet. The Charge Other Device touchscreen provides battery and charging information.
NOTE: Do not use the Charge Other Device feature if you want to use the battery for a full day.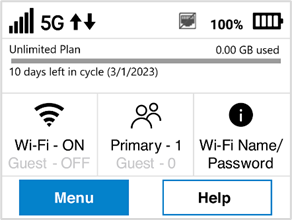 Tap Menu.
Swipe up and tap Charge Other Device.
View charging capability.  Tap

for more information.