Creating a Network Configuration template
1. On the Templates page, click on the plus sign

next to Templates to add a new template.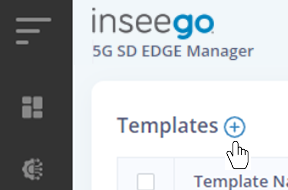 The New Template dialog appears.

2. Enter a template name and select Network Configuration from the Feature Template drop-down.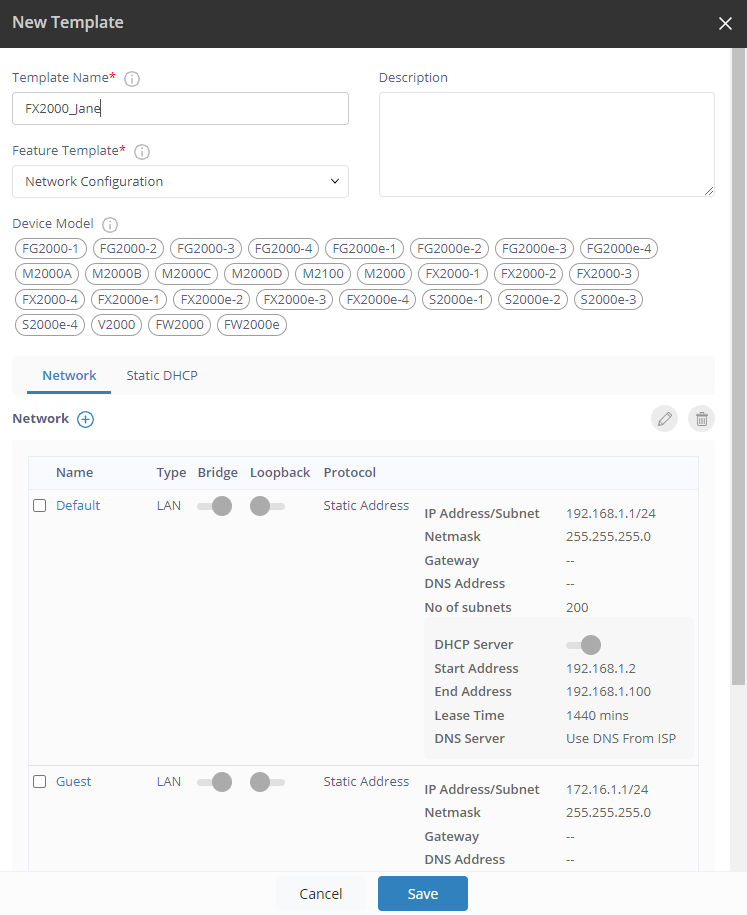 3. Check the box next to the Default network and click the edit icon

. The Update LAN dialog appears.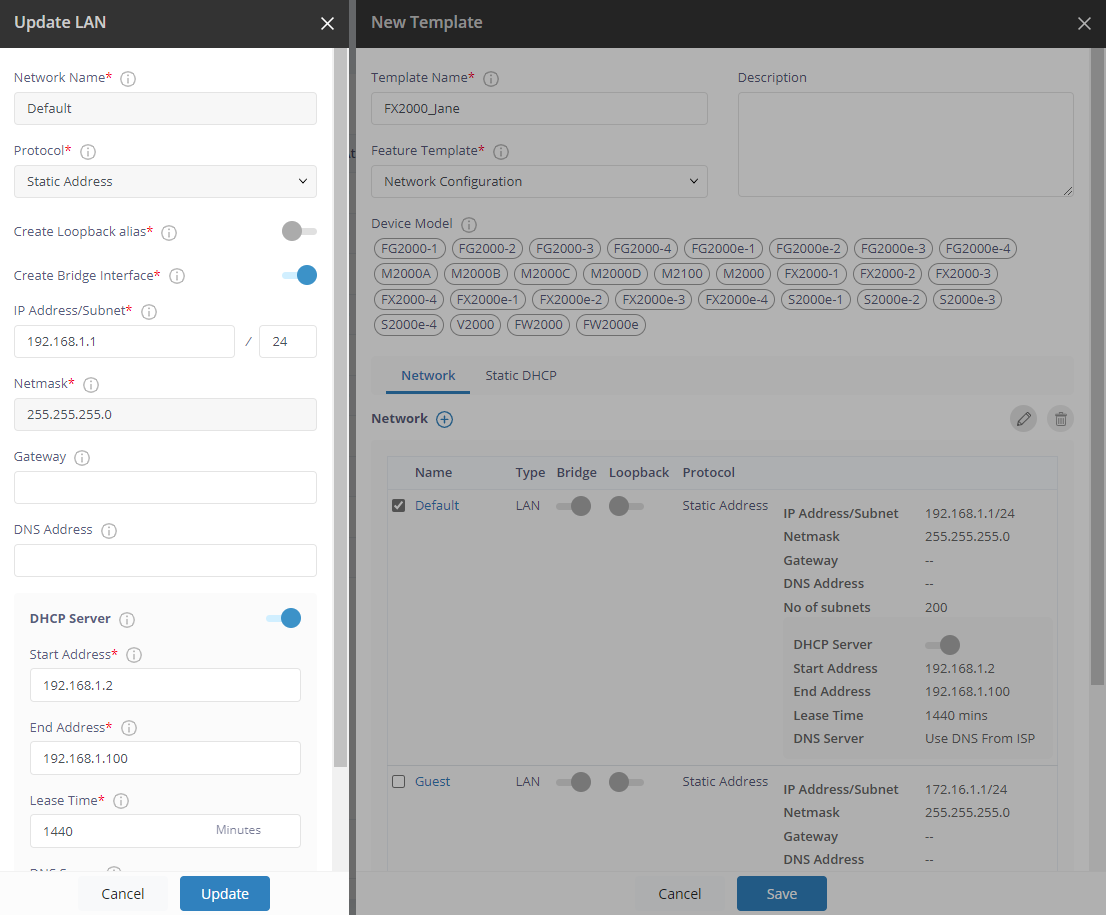 8. Specify the following fields:
IP Address/Subnet
Start Address
End Address
DNS Server – select Use DNS as below from the drop-down and set one internal DNS server for internal name resolution and an external DNS server for backup.
9. Click Update.
10. Click Add. Then click Save. A pop-up appears when the template is successfully created.
11. Click click here in the pop-up. The Apply Template dialog appears.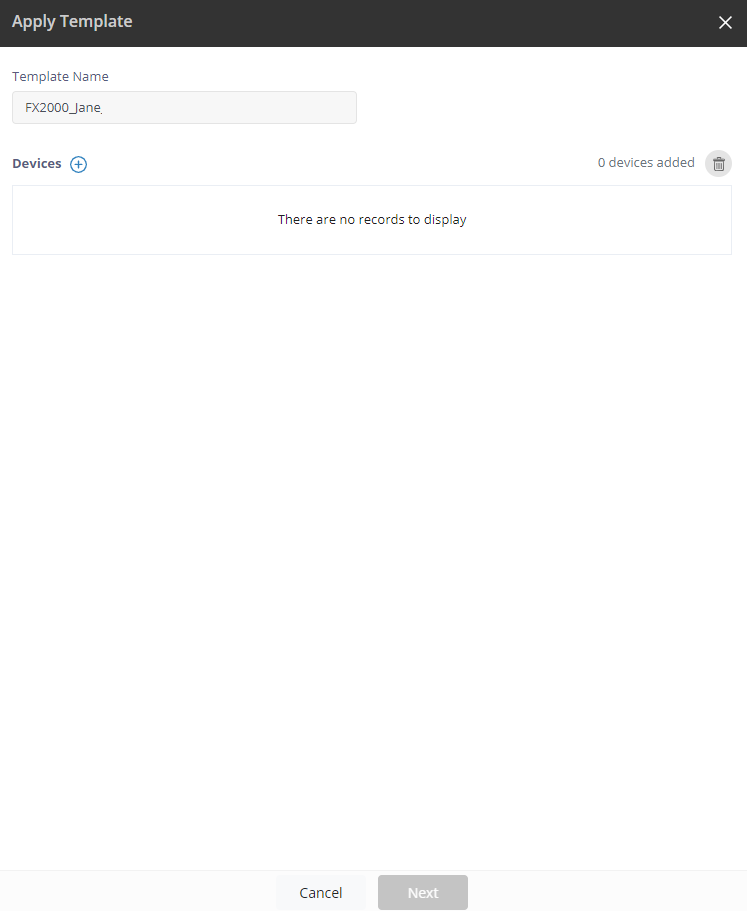 12. Click on the plus sign

next to Devices to select the devices or device groups to which you want to apply the template.
13. Click Add. Selected devices display with device name, MAC address, firmware, model, and device status. You can only select one device group at a time. Selected device groups display with device group name and model.
14. Click Next to apply the template to the selected devices/device group. A pop-up appears.
15. Click OK.