Return to blog
Connectivity for Remote Work
Predictions for a Post-COVID Workplace: The New Abnormal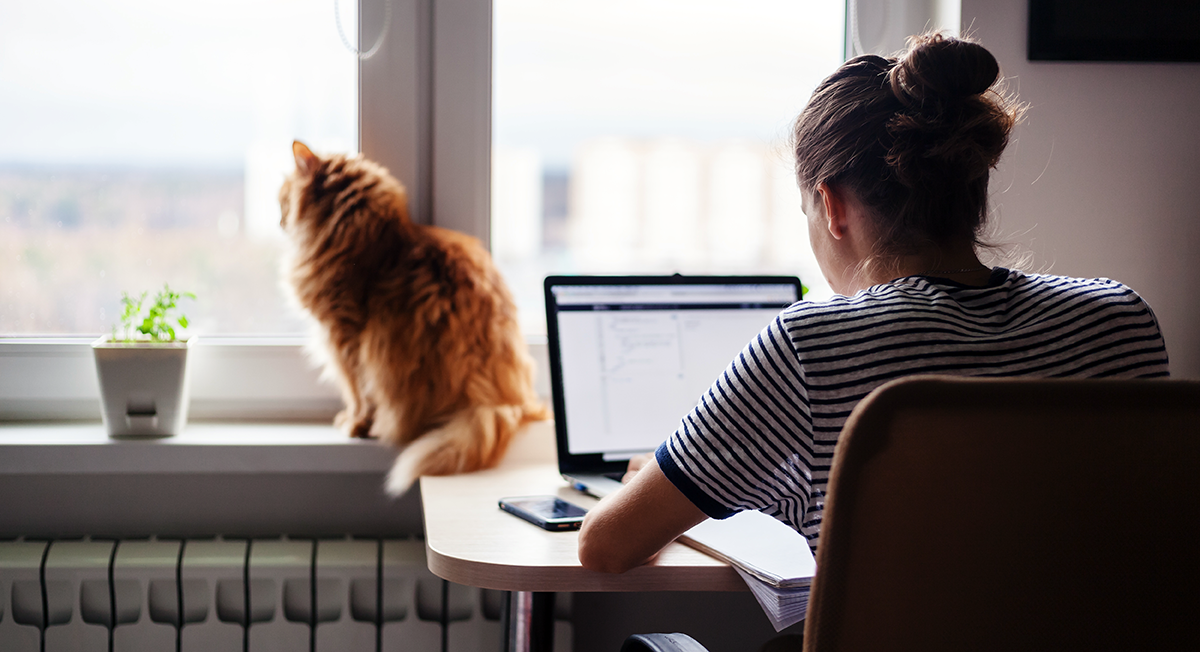 COVID-19 will have many deep and lasting impacts on our world, including the way millions of Americans "go to work" every day.
A look at the latest statistics reveals the scope of this sweeping change: Tens of millions of U.S. employees (and their IT organizations) have shifted — almost overnight — to a work-from-home model. Less fortunate are the millions of laid-off workers from more than 100,000 companies that were forced to shutter their doors. Meanwhile, federal, state and local governments continue scrambling to meet the needs of over 28 million suddenly unemployed Americans and their families.
But even in the midst of this maelstrom, some silver linings have emerged …
The telehealth transformation
The stay-at-home mitigation measures (where implemented) are indeed saving countless lives, and healthcare providers have rapidly ramped up telehealth solutions that make it easy to interact with patients remotely — and safely. The use of telehealth by U.S. consumers shot up from 11 percent last year to 76 percent now using or likely to use telehealth in the future. In a recent survey, 57 percent of healthcare providers said they view telehealth more favorably than they did before COVID-19.
This transformation of healthcare will not be temporary. McKinsey & Company estimates that what was previously a $3 billion revenue market now has the potential to grow to $250 billion
The rise of remote work
The number of employees now working from home has also skyrocketed, from single digits to 68 percent, according to a recent Gallup poll. Millions of Americans have taken a crash course in telecommuting, and the majority are adapting very well. Even while coping with the challenges of setting up a home workspace and managing their school-age children, employees have mastered collaboration tools like Zoom and Webex, and surveys show that most of them are happier and more productive working remotely.
Now that so many organizations have seen what's possible, they're pivoting to a future with less office space, lower rent and smaller utility bills. They no longer need to limit their recruiting efforts to a small pool of nearby employees who are willing to commute to and from the office every day (and risk exposure in their cubicles). By reducing employee commute times – which average over 200 hours a year – companies can also reduce their carbon footprint to be better corporate citizens.
This is why Google, Microsoft, Twitter, Nationwide, Morgan Stanley, JPMorgan, Capital One, Zillow, Slack, Amazon, PayPal, Salesforce and many others have extended their work-from-home options through at least the end of the 2020.
Why we need more broadband access, with stronger security
While the future looks bright for telehealth and remote work, it also requires companies to tackle some technical challenges. Let's start with broadband access. It's impossible for employees to connect to their corporate networks from home if they don't have reliable home broadband — and yet over 20 million Americans still do not. Today's 4G and 5G networks can solve that problem by providing fast and reliable internet access almost anywhere, including many areas that can't be reached by wireline networks. As the number of remote workers has surged, so has the number of cybersecurity threats. The FBI has warned of rising threats across the board – from phishing attacks targeting home-based corporate workers to health care fraud schemes targeting vulnerable consumers Now more than ever, it's important for IT departments, employees and consumers to think about how we stay connected, and take immediate action to ensure the security of our corporate and personal data. As we increase our reliance on wireless connectivity, driving today's skyrocketing data traffic, we need the speed, capacity, and security that 5G delivers, now more than ever.
Jodi Ellis is the Senior Director of Product Marketing at Inseego Corp., a pioneer in 5G and IoT device-to-cloud solutions, including MiFi® mobile hotspots and enterprise-grade modems and routers, all designed and developed in the U.S.