Return to blog
5G
How 5G can bridge the digital divide – and power new opportunities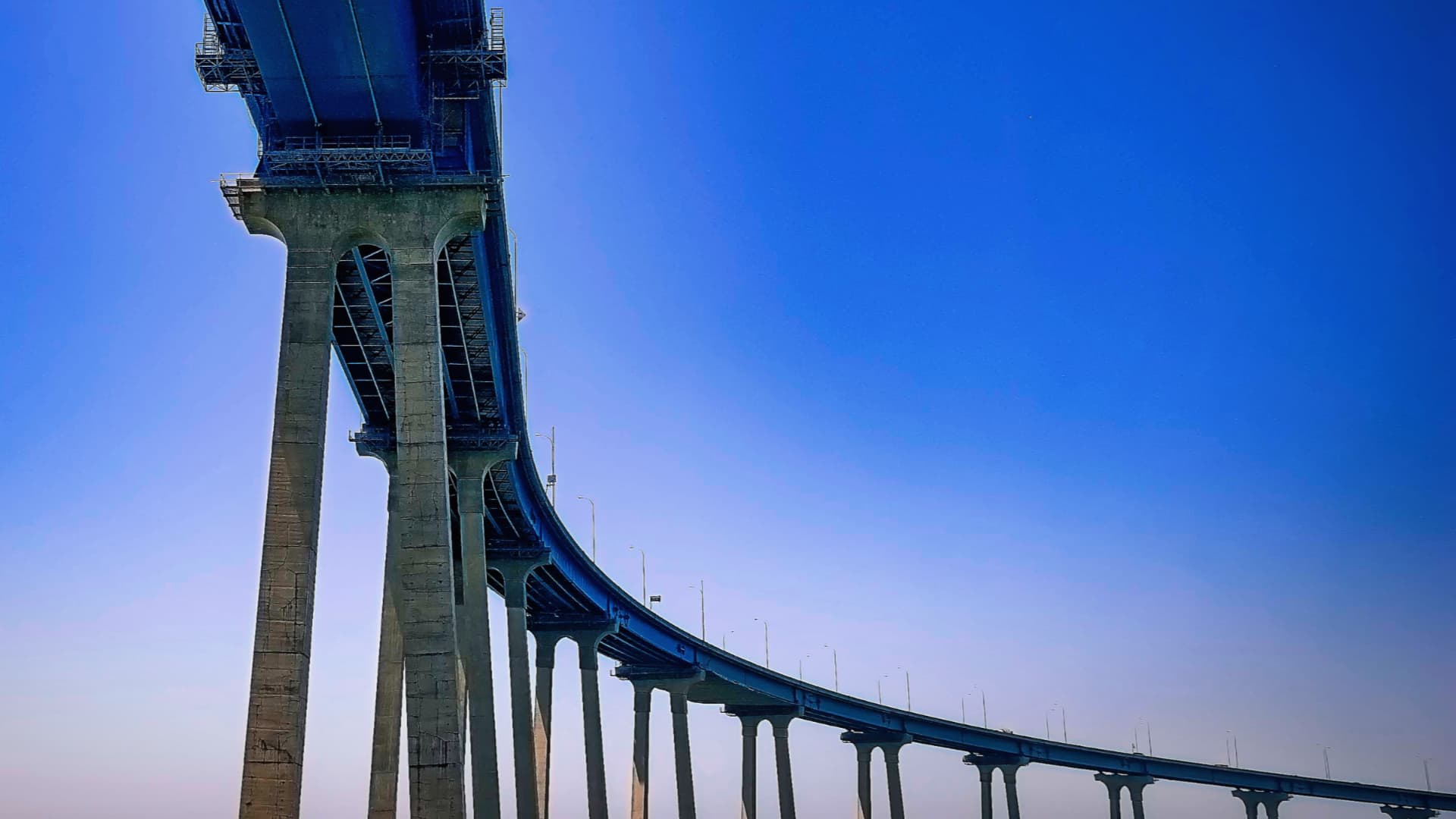 5G is emerging as a fast, cost-effective way to bridge the digital divide in homes and communities across America. Unlike wireline networks that require physical, point-to-point installations, wireless solutions can easily deliver last-mile, high-speed broadband to all kinds of locations.
While the digital divide has existed since the dawn of the internet, never before has the problem been so critical. Internet access has become increasingly essential over the past two decades, and the pandemic made us even more dependent on reliable, high-speed broadband for our work, education and access to healthcare.
How serious is the problem? The numbers tell the story. According to recent reports, at least 23 percent of U.S. households still have no broadband connection at home, 21 million Americans lack broadband internet and 12 million underserved students are falling into the "homework gap."
Fortunately, the Infrastructure Investment and Jobs Act includes $42.5 billion of U.S. government funding to address this problem through the Broadband Equity, Access, and Deployment (BEAD) program.
Earlier this year, Inseego Corp., a U.S.-based leader in 5G access solutions, shared its unique insights with the NTIA on how to best implement this program, and I'm pleased to publish our comments here:
------------------------------
February 4, 2022
Submitted via Regulations.gov
National Telecommunications and Information Administration
U.S. Department of Commerce
1401 Constitution Avenue NW
Washington, DC 20230
Inseego Corp. Comments on the Infrastructure Investment and Jobs Act Implementation, Docket No. 220105-0002, RIN 0660-ZA33
Inseego Corp. is an American company that designs, develops, and provides 5G and 4G LTE wireless solutions that are used by every leading U.S. mobile network operator, as well as other organizations and operators around the world. As one of the few U.S.-based developers of 5G equipment, we're pleased to share our perspective on how the National Telecommunications and Information Administration ("NTIA") can best implement the Infrastructure Investment and Jobs Act ("IIJA") to ensure that all Americans have access to reliable and secure high-speed broadband.
While the path to greater broadband access will include the deployment of new fiber, it must also include upgrades to legacy wireless equipment as well as new and expanded wireless networks that leverage the capacity, performance, reliability and deployment flexibility of 5G technology.
5G solutions will help to ensure the best and broadest possible high-speed broadband access in three important ways:
1. Fast, flexible, cost-effective broadband deployment
New 5G fixed wireless access ("FWA") solutions offer many distinct advantages over fiber and cable, including the ability to reach unserved and underserved areas with "last-mile" solutions that can be deployed faster and more cost-effectively than fixed line technologies to bridge the digital divide. 5G FWA can deliver high-speed broadband to any location within the reach of cellular network. Furthermore, new 5G solutions (which also support high-speed 4G) can extend the reach, or the "edge" of today's cellular networks by many miles to provide greater access to previously unserved and underserved areas.i
These solutions are being deployed not only by large mobile operators to serve residences and businesses, but also by small regional telcos, wireless internet service providers, school districts, municipal governments, ports and utilities. From rural broadband to smart cities to industrial environments, 5G FWA can deliver high-speed broadband access required for a broad range of deployment scenarios.
2. Meeting broadband performance requirements, today and tomorrow
Providing reliable, high-speed broadband that meets or exceeds the new 100 Mbps download, 20 Mbps upload threshold is a major step forward in preparing America to meet the demands of the digital future.
High performance: The hallmarks of 5G technology — greater capacity (now a reality with greatly expanded spectrum), faster throughput, lower latency and high reliability — make it the best and most affordable solution for broadband access in many cases. As recent deployments demonstrate, 5G speeds can be as good or much better than typical fixed line connections, delivering sustained multi-gigabit connections from distances many miles away.ii Whether the end user is an employee in a videoconference, a student doing homework, a patient connecting via telemedicine or robot in a factory, 5G supports every kind of broadband need.
High reliability: Well-designed wireless networks provide excellent resilience to single-point failures as they are, by definition, distributed across the coverage area.
Future-proof: New FWA solutions support both high-speed 4G LTE and 5G, giving them the ability to connect now to today's ubiquitous 4G networks and to the 5G networks that are being rapidly expanded nationwide. Looking ahead, we will see continuing advances in 5G performance as this future-proof technology continues to grow and evolve. For example, 5G network "round trip" latency can be cut from 100 milliseconds or more today to under 10 milliseconds in the next 10 years, enabling truly real-time responsiveness for many important new applications. With software that supports remote diagnostics, security and feature upgrades via over-the-air (OTA) software updates, new 5G solutions can be continuously enhanced to provide the most advanced solutions.
3. A stable and secure supply chain
Our nation's wireless broadband infrastructure includes not only the radio access network equipment that sits at a cell site, but also the customer premises equipment that delivers high-speed broadband to local Wi-Fi networks, industrial controllers, remote monitoring sensors and billions of other endpoints. According to industry analyst firm IDC, 70 percent of cyberattacks originate at the endpoint, so the importance of secure 5G access points cannot be overstated.
These access points serve many different needs and industries. The pandemic has redefined "the workplace" for tens of millions of Americans, and wireless technologies have been a key enabler of the growing work-from-home economy. 5G is also being woven in the fabric of our critical infrastructure, from our food supply to our energy supply to our transportation systems and healthcare systems. Ensuring secure broadband access across all of these applications and industries is a mission-critical responsibility and a key reason to source products that have been designed by American companies.
This will also help foster the growth of American technology companies, American Innovation, American jobs, and the U.S. economy. With the potential to create or transform up to 16 million jobs across all sectors of the U.S. economy, 5G is projected to add up to $1.5 trillion to the U.S. GDP. iii Global 5G capital expenditures and research and development investment are estimated at $265 billion annually until well into the 2030s.iv
Conclusion
The passage of the IIJA is a watershed moment for every American who needs fast, reliable, secure high-speed broadband at home, at school, in the office, on the factory floor and across the enterprise networks that fuel our daily lives. American 5G solutions will deliver the next generation of communications in the most cost-effective, efficient and innovative ways while supporting and protecting our national interests.
------------------------------
i) See Inseego Corp., "Inseego Brings Broadband to Australia With 5G Fixed Wireless Solution for Telstra" (Oct. 26, 2021) ("With high-gain antennas that maximize signal strength, the Inseego 5G FW2000e provides fixed wireless access (FWA) for users in urban, suburban or rural locations — even as far as 17 kilometers away from a cell tower."), available at https://inseego.com/company/press-releases/inseego-brings-broadband-to-australia-with-5g-fixed-wireless-solution-for-telstra/.
See B. Fletcher, "T-Mobile's 5G head start shows in latest Opensignal report," FIERCE WIRELESS (Jan. 24, 2022) ("Opensignal found T-Mobile users average 5G download speeds came in at 150 Mbps."), available at https://www.fiercewireless.com/5g/t-mobiles-5g-head-start-shows-latest-opensignal-report.
ii) See B. Fletcher, "UScellular extends mmWave reach for rural areas in 5G FWA trial," FIERCE WIRELESS (May 6, 2021) ("UScellular this week showed millimeter wave isn't just for high-density urban areas, stretching signals over a distance of 7 kilometers (around 4.35 miles) with sustained average download speeds of 1 Gbps in a 5G fixed wireless access trial."), available at https://www.fiercewireless.com/5g/uscellular-extends-mmwave-reach-for-rural-areas-5g-fwa-trial.
iii) J. Wang, J. Roy, S. Alam, T. Rao, S. Ahshrup, W. McCluskey, "The impact of 5G on the United States Economy," Accenture (Feb. 22, 2021), available at https://www.accenture.com/us-en/insights/high-tech/5g-economic-impact.
iv) IHS Markit, "The 5G Economy in a Post-COVID-19 Era," at 4 (Nov. 2020), available at https://www.qualcomm.com/media/documents/files/the-5g-economy-in-a-post-covid-19-era-report.pdf.