Return to blog
Network Failover
Five ways to minimize network downtime for your business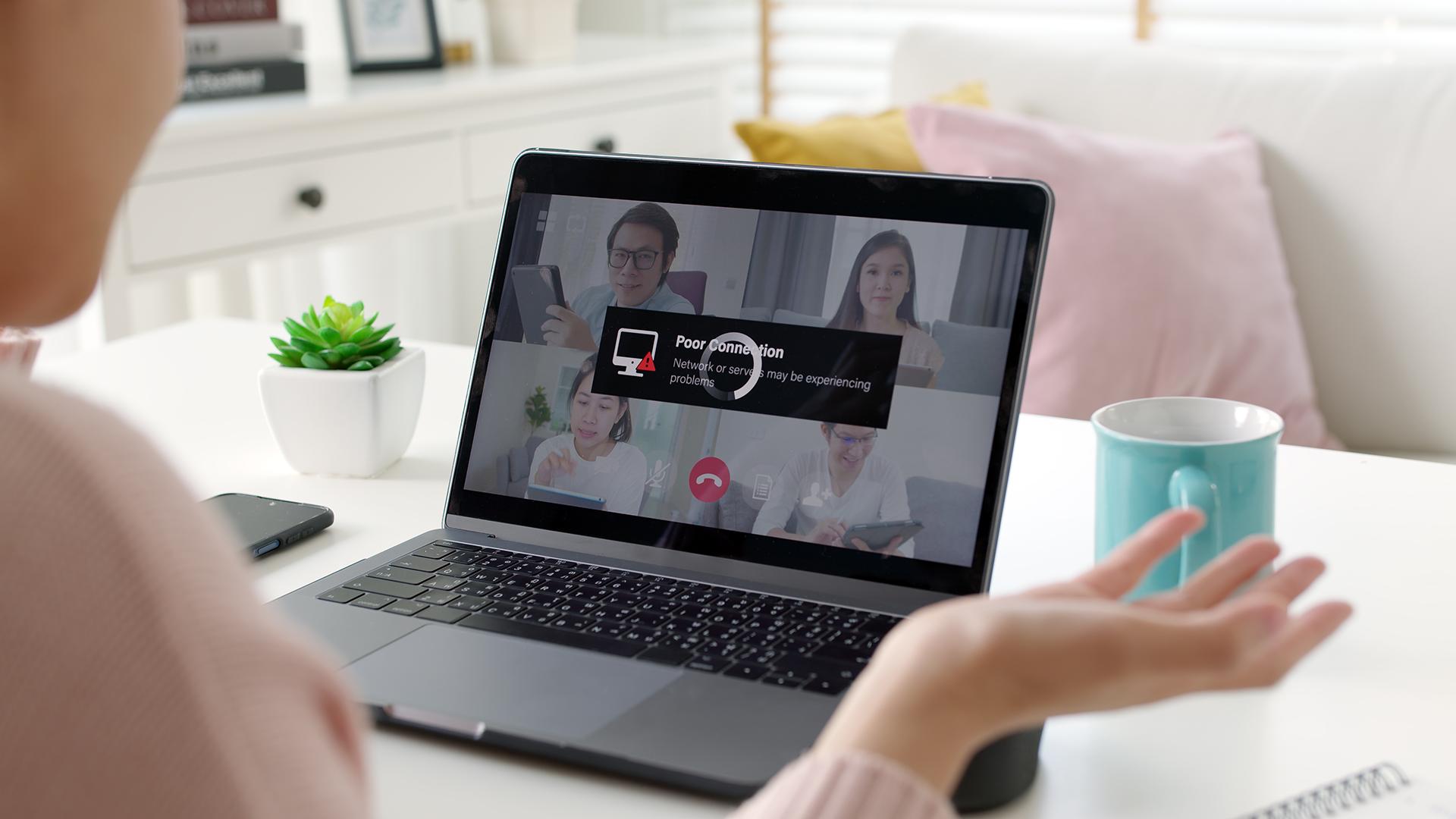 It's not just system admins and IT managers that start to panic when they hear the word "downtime". The whole business is scared of it, from staff who are in the middle of a sales call, contact center staff accessing customer databases or accountants crunching the numbers on how much downtime costs per minute (it's around $9,000 depending on the business size, according to Ponemon Institute).
The number has only increased throughout the years. About 60% of recent outages for businesses have reached up to $100,000 USD in losses, according to Uptime's 2022 Data Center Resiliency
So, the logical thing for any business to do is to look at ways of making sure this never happens.
Of course, it's impossible to guarantee that you'll never have a second of downtime — that's a little unrealistic when you take into account all the moving parts of a business network and the factors beyond your control — however there are steps you can take to make it a whole lot less likely you'll ever have downtime, or if you do, it will be back up a lot quicker, and that's good for business, and good for the bottom line.
Here are five important things you can do to minimize network downtime.
1 - Run some internal and external analysis
Analyze the setup of your network and check for potential points of failure. Not only can this help you to strengthen those weak points, but, in the event of downtime, you know where to start looking to isolate the problem.
For any parts of the network infrastructure under your management, do you have a maintenance system in place? Do aging cables or routers need replacing? Does firmware need updating? Or, maybe legacy wired networks can be replaced with a wireless network?
Internal analysis: Routers, cabling, plugs, network servers, server software, and power supplies.
External analysis: ISP, internet gateways, utility suppliers, cloud services, CDN and other network caching services
Nothing can substitute for good planning and preparation — don't wait until there's a problem, and don't put it off any longer. It's time to do a full audit of your network setup so you can make whatever changes you need, strengthen your network, and be prepared with a quick response if there ever is a problem. Inseego devices have their own remote device management software to monitor network activity in real time.
Unlock lightning-fast 5G internet almost anywhere
2 - Make sure you are using quality equipment
It's tempting to cut costs by buying cheaper network equipment; cabling, routers or switches. It might save money in the short term but the cost of potential downtime far outweighs any savings.
Make a commitment to only buy quality network equipment, ensuring that your network gear is not the reason for downtime.
Enterprise-level network infrastructure should include quality routers such as those supplied by Inseego for large corporate setups, that can be easily managed in the cloud from a single pane of glass.
In fact, when you run the numbers you might find enterprise-grade network equipment is more cost-effective than you think. Prices for things like fiber optic cables have dropped significantly in recent years, employees are more productive with a faster network connection, and, of course, there's the future savings of preventing downtime due to a cheap router that fails at exactly the wrong time.
3 - Have a redundant network connection
A redundant network connection is a little like a spare tire — it's there anytime you need it, and it's a quick changeover whenever there's a problem.
A redundant network connection is an essential part of the setup for businesses where a continuous connection is absolutely critical. This could be retail businesses that cannot process sales without network connectivity, and any minute of downtime can be very costly, and damaging to the reputation of the business.
Basically, a switch allows network traffic to be routed through a different carrier or ISP, based on certain events, such as downtime for more than 30 seconds, excessive slowdown of network speed or avoiding data overage charges.
Having your alternative connection through a different provider allows for situations where the internet provider has a fault, which means you can switch to a different carrier that is still working. Inseego offers this functionality as a part of our Indoor Router Solutions.
It's all about identifying any potential weak points and having an alternative — a spare tire — ready in place.
4 - Employ a backup power connection
Another potential danger to your network connection is losing power. Depending on the location, power cuts may be more, or less, of an issue, but even infrequent outages are reason enough to employ an alternative power connection.
Whether the point of failure is the city, suburb or even just your building, it pays to have a Uninterruptible Power Supply (UPS). A UPS provides backup battery power to your IT systems which kicks in the moment regular power goes offline. Through a UPS, any loss of power will immediately transfer to the battery supply, without any noticeable interruption from the user.
This could help prevent losing any unsaved data, potentially saving hundreds of hours of work, depending on how many employees you have, or missed sales for retail points of sale systems.
Depending on the UPS, you will generally have hours of continued network connectivity, allowing for the power outage problem to be resolved, or switching to a contingency solution.
Even if you only experienced a single blackout, saving your network could easily pay for the cost of a UPS.
5 - Switch to cloud-based network management
Cloud network services are becoming more popular as modern enterprises move away from traditional wired networks and on-site server rooms.
Inseego Manage is a collection of tools for businesses to manage their network in the cloud, separate from traditional points of failure, such as local blackouts, hardware or cabling faults and problematic server applications. 
Features include complete remote management of your network, remote device management (potentially removing another threat to your network; compromised mobile devices) and wide-ranging protection against cyberthreats (another possible cause of network outages).
It also makes it easier to work with your 3rd-party SaaS applications (Google Workspace, Microsoft 360, Dropbox or Slack), and improve security for your remote workers and personal devices — another step towards minimizing the potential of network problems and unauthorized access).
Your network is the lifeblood of your business — make sure it's protected
It's all too easy to only think about preventing network downtime after it happens. Choose to be more proactive and take steps today to identify potential problems before they bring down your network, and cost your business in lost sales, lost productivity and bigger IT bills.
In summary, here are the five steps to help reduce the possibility your business will experience network downtime:
Run some internal and external analysis
Make sure you are using quality equipment
Have a redundant network connection
Employ a backup power connection
Switch to cloud-based network management
After reviewing this article, how ready is your business for network downtime? Talk to us if you need help developing a more robust network solution, or moving to a fully remote cloud-based network solution.