Return to news
New Inseego 5G outdoor mmWave CPE delivers breakthrough performance for Fixed Wireless Access (FWA) in markets worldwide
June 9, 2021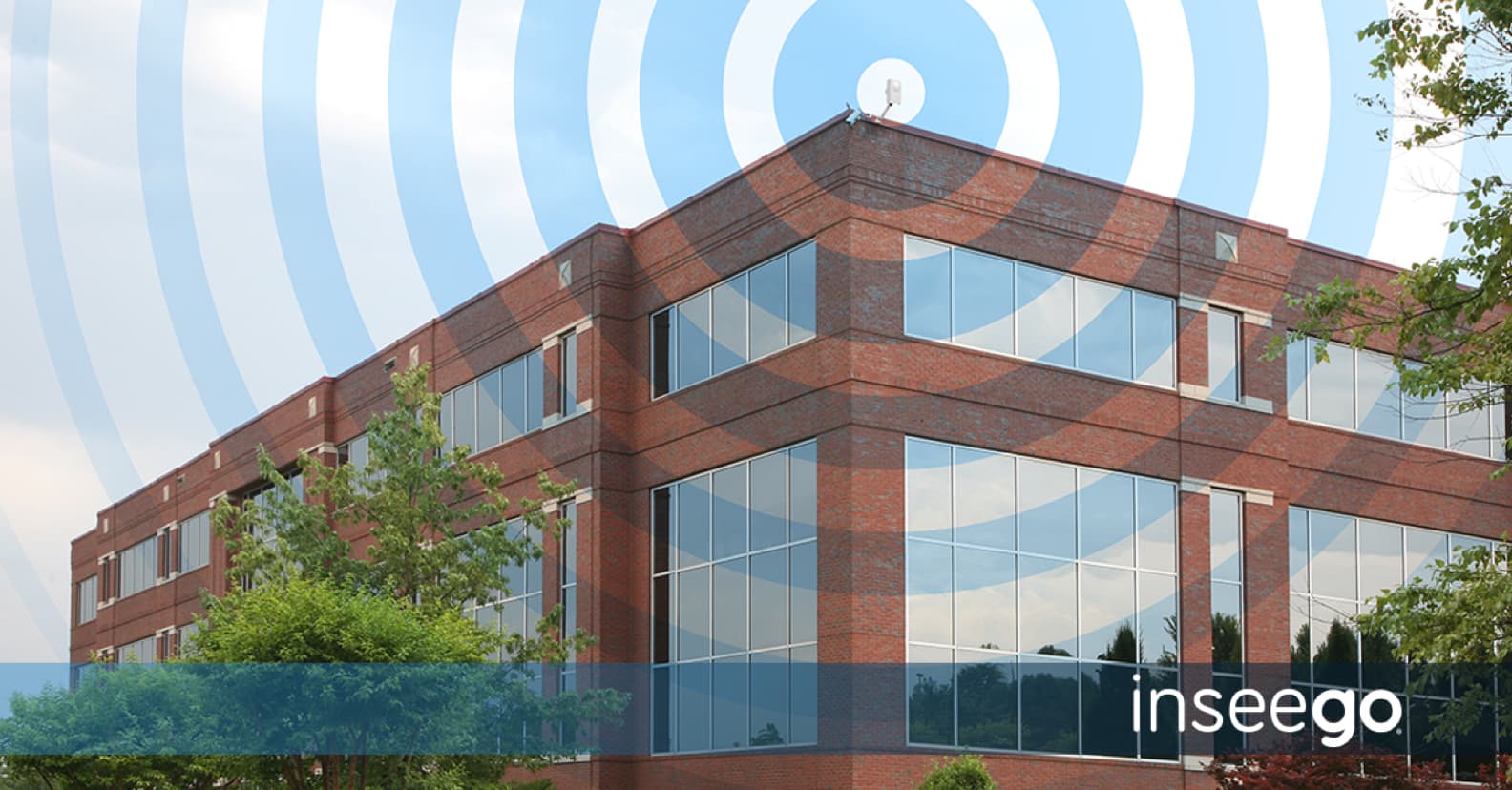 Inseego Wavemaker™ PRO 5G FW2010e provides long-range connectivity with sustained high data throughput.
5G broadband connectivity for homes, businesses, campuses, and critical infrastructure sites
Demonstrated unparalleled speed and range in field testing with North American and European mobile network operators
Certified for use in North America, Europe, and Australia
Unveiling a 5G device that brings high-speed broadband to residential and business locations, Inseego (Nasdaq: INSG) today announced that its Inseego Wavemaker™ PRO 5G outdoor CPE FW2010e has received regulatory approvals in markets worldwide. The FW2010e delivers multi-gigabit speeds over wireless networks — without the need to dig up streets or lay fiber optic cable for last-mile connectivity.
Leveraging Inseego's advanced antenna technology, the FW2010e is built to provide the strongest possible 5G signal in any location, including urban, suburban and rural sites. In field tests with leading operators in North America and Europe, the FW2010e demonstrated sustained download speeds over 1 Gbps at a distance of 4.35 miles (7 km) from a cell tower with peak speeds[i] over 2 Gbps. Moreover, with 8-channel millimeter wave (mmWave) carrier aggregation it can support throughput up to 5 Gbps.
"The FW2010e redefines what 5G mmWave can do and how it can be used," said Inseego President of IoT & Mobile Solutions Ashish Sharma. "This CPE device extends the edge of the network through a fast and reliable broadband connection, coupled with cloud management for in-depth visibility of remote sites. We're excited to see how our customers are looking to deploy creative new broadband use cases through this industry-leading mmWave solution."
Smarter cities, schools, hospitals, factories, grids and more
While the need for fast, secure, reliable 5G broadband is especially urgent for education, healthcare, first responders and other government agencies, it's also critical for enterprise operations in energy, manufacturing, logistics and other vertical markets.
"The demand for 5G FWA is growing rapidly across many different industries and use cases including remote work. Therefore, OEMs need to provide a variety of Customer Premises Equipment for diverse deployment scenarios," said Khin Sandi Lynn, industry analyst at ABI Research. "A 5G WAN solution requires strong RF performance as well as cloud-based tools for device management, and this CPE is one of the first in that category. Support of gigabit speeds over mmWave at extended range brings a huge benefit to service providers and end users for fast deployment and bandwidth-intensive applications."
Fast, flexible deployment with enterprise-grade reliability, security and control
Flexibility for worldwide carrier and enterprise markets - With dual-SIM, multi-carrier support and auto SIM-switching, the FW2010e provides the flexibility to leverage the best available network at any location for optimal connectivity. In addition to 5G mmWave, it supports 5G sub-6 GHz bands including the recently auctioned C-band frequencies in the US, and 4G LTE (Cat 22) bands for global markets. The FW2010e is built for harsh outdoor environments and IP-67 rated.
Easy installation and device management - The Inseego mobile app helps installers find the optimal location and orientation to mount the device, and allows customers to remotely manage all the device settings through the Inseego Connect cloud management solution.
Enterprise-grade security - Designed and developed in the U.S., the Wavemaker PRO FW2010e provides extensive cybersecurity features, including a hardened web interface, password hash, Anti-CSRF, session timeout, and incorrect password lockout.
5G wireless backhaul solution - The FW2010e is not only a powerful Customer Premises Equipment (CPE) solution, but also a fast, flexible, cost-effective fixed wireless or shared access network backhaul solution for carriers.
Availability
The Inseego Wavemaker PRO 5G FW2010e has received regulatory certifications in the US, Europe and Australia and is now commercially available from Inseego for mobile network operators and enterprise customers. Learn more about the FW2010e here.
To learn more about Inseego 5G products and solutions or to schedule an executive interview, please contact [email protected].
About Inseego Corp.
Inseego Corp. (Nasdaq: INSG) is a leader in 5G and intelligent IoT device-to-cloud solutions that enable high-performance mobile applications for large enterprise verticals, service providers and small-medium businesses around the globe. Our product portfolio consists of Enterprise SaaS solutions and IoT & Mobile solutions, which together form the backbone of compelling, intelligent, reliable and secure IoT services with deep business intelligence. Inseego powers mission critical applications with a "zero unscheduled downtime" mandate, such as asset tracking, fleet management, industrial IoT, SD WAN failover management and mobile broadband services. Our solutions are powered by our key innovations in purpose-built SaaS cloud platforms, IoT and mobile technologies including the newly emerging 5G technology. https://inseego.com/ #Putting5GtoWork

[i] Actual speeds experienced are dependent on carrier network and coverage.