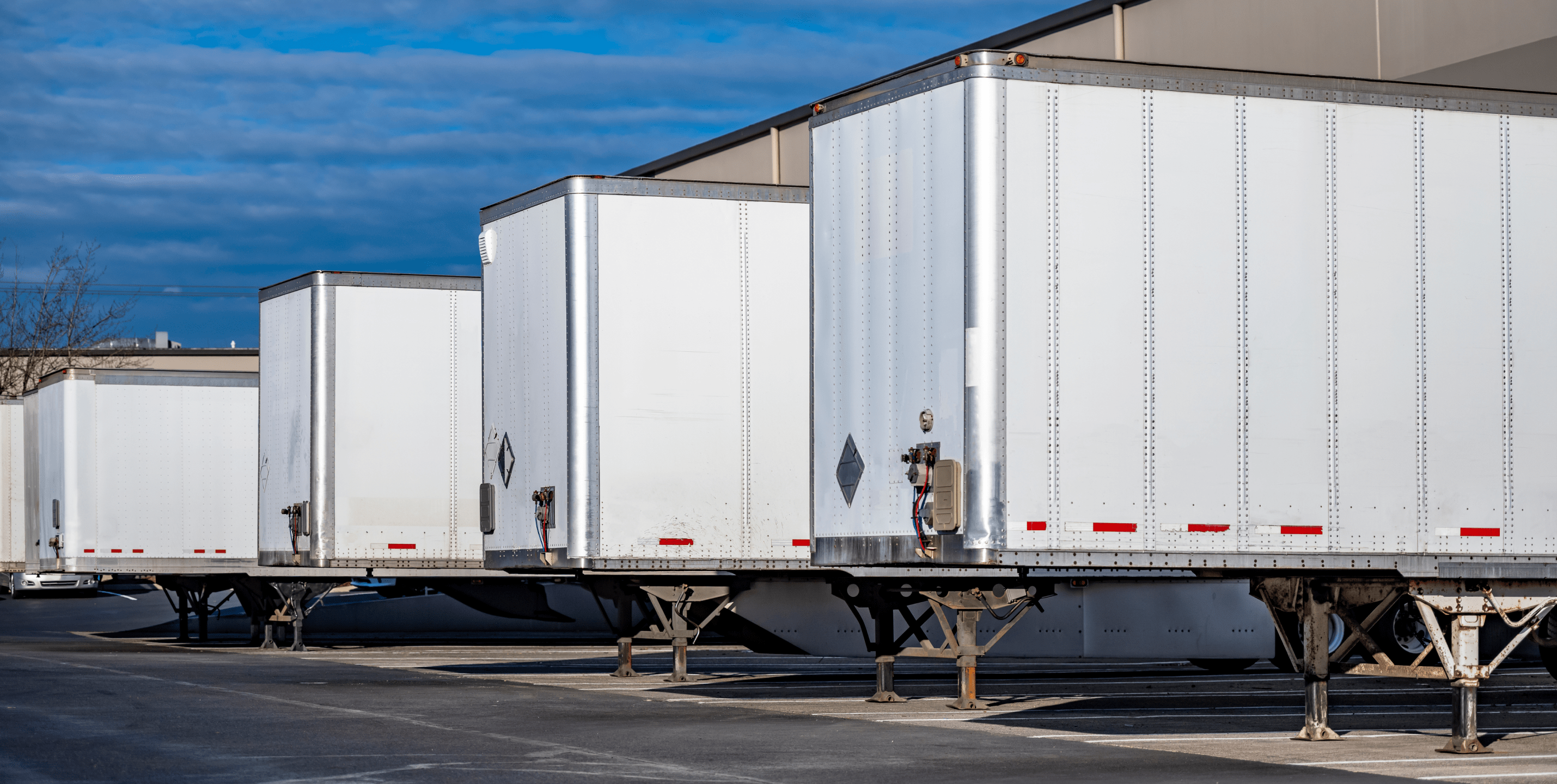 Managing trailers is a lot more effective when they're fitted with GPS trackers, making it quick and easy to locate available trailers, while protecting against trailer theft.
These asset trackers are perfect for non-powered assets like trailers, and have replaceable or rechargeable batteries with a long battery life. GPS trailer tracking devices have sensors that can send location updates, low battery warnings or geofence alerts to a mobile app or SMS.
Use trailer GPS trackers to manage all your assets in one place
Combining real-time asset tracking with GPS vehicle tracking simplifies your fleet management, and improves resource utilisation across your entire fleet.
Using one tracking system for all your GPS tracking devices not only increases efficiency, but consolidates your telematics reporting for better business decision making.
Run-time reports also help you to right-size your trailer fleet; unused trailers can be sold off or reassigned.
Trailer location tracking with custom alerts
Our trailer tracking solution works with a range of different tracking devices so you can have the best trailer GPS tracker for your specific requirements, including custom alerts for trailer movements.
The trailer is moved outside a specific area (using geofencing functionality), for example, it exits or enters a yard.
The trailer is moved or accessed outside of regular hours.
An accelerometer can send alerts for impact, sudden braking or acceleration, and tipping events.
Maintenance reminders based on mileage.
Low battery warning (long life batteries can last up to 7 years).
An attached sensor (e.g. door open) detects a problem that needs attention.
Notifications can be sent in real time by SMS or via email.
Easy installation
These tamper-proof trailer tracking devices are simple and quick to install, in both powered assets or non-powered (using battery-powered trackers with a 7 year battery life, and use replaceable lithium batteries).
It's easy to self install, activate and start tracking your trailers.
Frequently asked questions
Can I put a tracker on my trailer?

Yes, you can add a GPS tracker to your trailer and manage it with the rest of your mobile assets.
Can semi trailers have GPS?

In addition to tracking the truck, an additional asset tracker can be added to each flatbed or container chassis to help speed up locating available trailers and improve security (or recovery in the event of a stolen asset).
How much do trailer trackers cost?

Pricing for a trailer track system can vary depending on what functionality you need, how many asset trackers you need and what warranty options you choose. Contact us to get pricing for your real-time GPS trailer tracking software.
How long do batteries for trailer trackers last?

GPS asset trackers used in trailers can have a 7-year battery life span. They offer  replaceable lithium batteries, and are small enough to fit inside the tracking unit.
How often do trailer trackers report their location?

The reporting frequency of the trackers is fully configurable. Our team will work with you to select the most appropriate reporting schedule based on your requirements.