Return to case studies
Thames Water improve fleet efficiency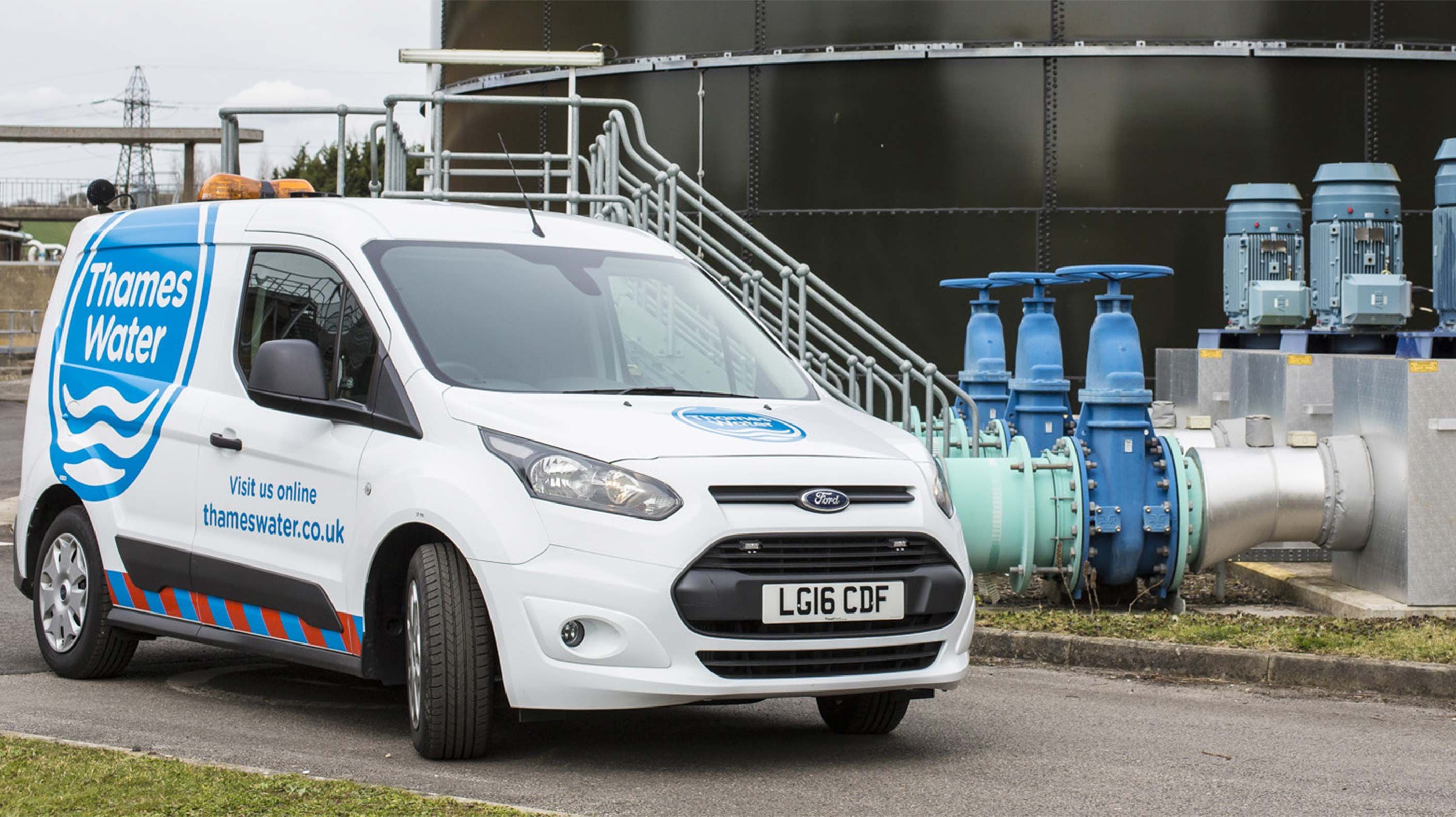 Thames Water, United Kingdom
"The Inseego system forms an essential aspect of our overall efficiency programme"

– Thames Water
Background
Industry: Water and wastewater treatment
Fleet Size: 1200+
Fleet Details: Vans & Light Comercial Vehicles
Thames Water, the largest water and wastewater services supplier in the UK, identified the need for a vehicle tracking and fleet management system that would support the company's ongoing efficiency programme through the optimisation of its fleet operation.
Thames Water provides sewage services to 13 million people and drinking water to eight million people. Its supply area covers 5,000 square miles across London and the Thames Valley; from Kent in the east to Gloucestershire in the west. With such an extensive operation, Thames Water needed an effective means of monitoring its mobile workforce and vehicles as part of the wider efficiency drive.
"We are pleased with the results that have been achieved and anticipate even greater improvements and wider benefits in the future as the Inseego solution becomes embedded within our business and operational process"

– Thames Water
30+ years of fleet tracking success in the UK
Advanced Vehicle Tracking
Thames Water installed Inseego devices to more than 1,200 vans used by the company's service engineers. The advanced vehicle tracking system has enabled Thames Water to increase productivity, reduce overheads and achieve tangible operating efficiencies.
10% decrease in fuel consumption
A reduction in CO2 of 429 tonnes
Improved response times to call-outs
Visibility and Control
Inseego has provided Thames Water with added insight into its fleet operations to achieve measurable business and operational benefits. This real-time and historical data has enabled the company to effectively manage mobile assets as part of the ongoing efficiency programme resulting in lower overheads, enhanced performance and related environmental impact.
Fuel Management
Thames Water was able to cut fuel usage by almost 10 per cent, equating to 161,000 litres of diesel fuel. In addition, considerable environmental benefits have also been realised as a result of these fleet savings, with reductions in carbon dioxide (CO2) emissions of approximately 429 tonnes. Thames Water is committed to achieving best-practice in environmental management and this cut in CO2 forms part of its initiative to minimise emissions of greenhouse gasses.
Fleet Utilisation
Thames Water has used vehicle tracking to support the scheduling of planned and reactive work. This has enabled the company to better serve its customers, whilst enhancing the productivity of its fleet operation. The Inseego system provides the opportunity to reduce journey times and react quicker to customer needs, by sending the nearest driver to any location.
Health & Safety
Thames Water is committed to protecting its mobile workforce and improving working conditions, and the company's use of Inseego forms an integral part of its health and safety procedures. As a result, Thames Water has better safeguarded employees in the field by minimising potential risks to their safety and reducing the impact should an incident occur.
"We are pleased with the results that have been achieved and anticipate even greater improvements and wider benefits in the future as the Inseego solution becomes embedded within our business and operational process"

– Thames Water