Return to blog
Compliance
Navigating Clean Air Zones: The Secret to Eco-Friendly Fleet Management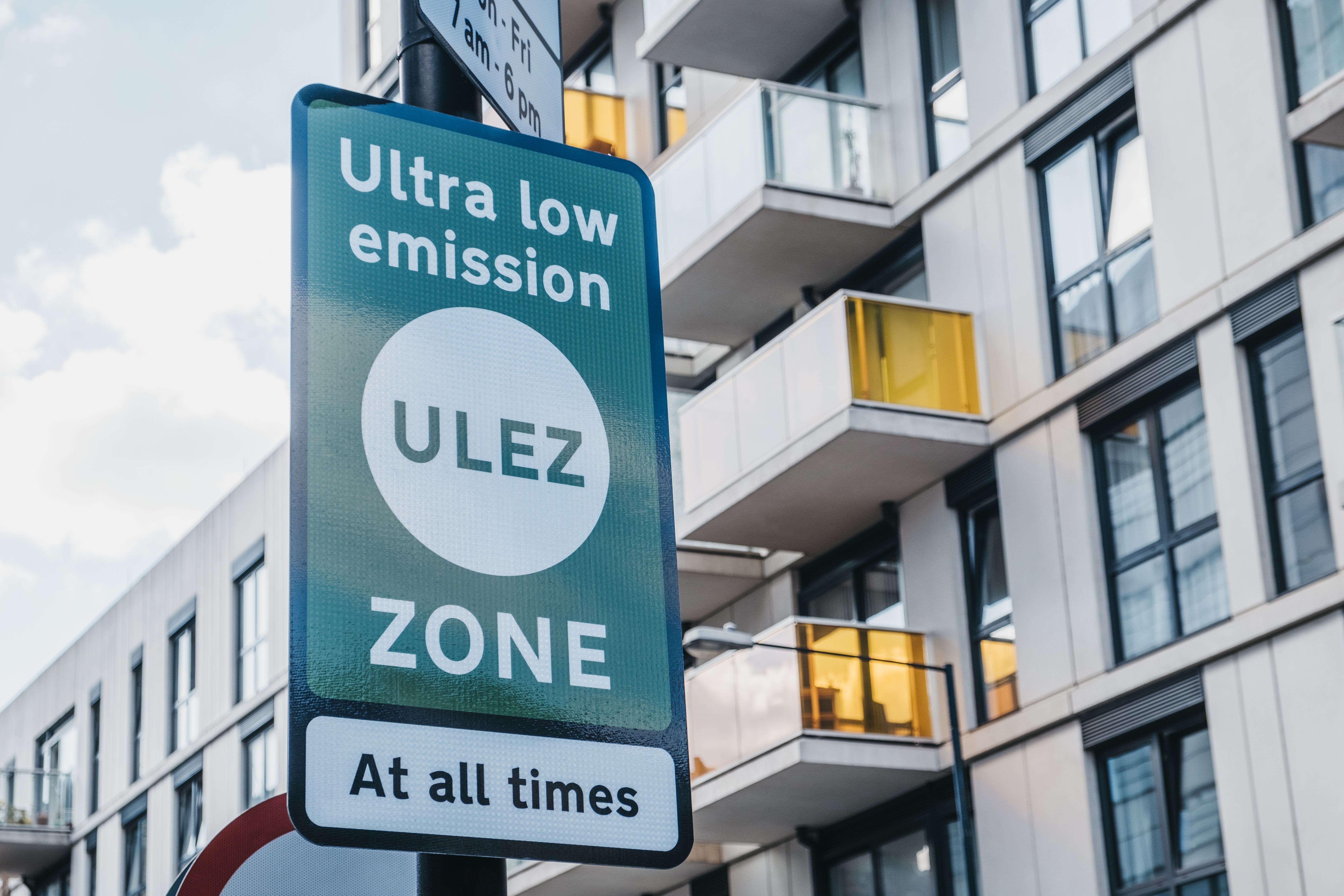 As more cities introduce clean air zones (CAZ) to combat air pollution, navigating these areas has become integral to fleet management. Rather than viewing them as challenges, businesses have the opportunity to use CAZ to become more environmentally friendly and reduce their carbon footprint.
In this blog, discover everything you need to know about clean air zones, and how Inseego's innovative telematics solutions can transform your fleet.
What is a clean air zone?
Clean air zones are designated areas within selected cities that have taken a proactive approach to combat air pollution. These zones focus on incentivising responsible driving and charging vehicles with higher emissions every time they enter the area.
The primary focus of clean air zones is to decrease emissions and pollution levels in cities and enhance the overall air quality. These zones act as a deterrent by targeting vehicles with higher pollution levels, urging drivers to adopt cleaner transport options. They also play a vital role in alleviating traffic congestion within cities by promoting alternative modes of transport, like walking and cycling.
Where are the clean air zones?
CAZs are categorised into 4 different classes based on the city's level of emissions. Here's a breakdown of these categories and the cities that have the CAZs:
Class A
This includes public transport (buses, coaches, taxis) and private hire vehicles.
There are currently no cities with this class.
Class B
All the vehicles listed in class A, plus HGVs
Portsmouth has a class B CAZ.
Class C
All the vehicles listed in classes A and B, plus vans and minibuses.
Bath, Bradford, Sheffield, and Tyneside (Newcastle and Gateshead) have class C CAZ.
Class D
All the vehicles in the other three categories, plus cars.
The local authority can include motorbikes in this class if they wish.
Birmingham and Bristol have class D CAZ.
30+ years of fleet tracking success in the UK
When should you pay the CAZ charge?
Operating around the clock, CAZs run from midnight to midnight. You must pay your charge before 11:59pm on the sixth day after driving in the CAZ, missing this deadline and not paying the charge could result in you getting a fine.
Do I have to pay the CAZ charge?
The need to pay charges within CAZs may vary depending on the emission standard of your vehicle. To be exempt from these charges, your vehicle must meet the following minimum standards:
Motorcycles: Euro 3 emission standard
Private hire vehicles, taxis, vans, minibuses and cars:
Petrol vehicles: Euro 4 emission standard
Diesel vehicles: Euro 6 emission standard
HGVs, coaches and buses: Euro VI emission standard
Some vehicles are exempt from this rule and don't have to pay a charge. These exemptions include:
Military and historical vehicles
Some agricultural vehicles
Vehicles with: Zero emissions, such as pure electric, hydrogen fuel cell electric vehicles, and plug-in electric hybrid vehicles.
Vehicles with: Ultra-low emissions, a maximum of 75g of CO2 per km emitted from the tailpipe.
Disabled tax-class vehicles
Disabled passenger tax class vehicles
Vehicles modified with technology accredited by the Clean Vehicle Retrofit Accreditation Scheme (CVRAS)
If your vehicle falls outside these exemptions, you must pay the charge. You can do this online through the Government website.
The importance of CAZs and preparing your fleet
CAZs play a vital role in improving air quality in areas experiencing significant air pollution challenges, like bustling cities and towns, so preparing your fleet is essential. Not complying with these rules could result in hefty fines and damage your business's reputation.
Fortunately, there are proactive measures you can take to prepare your fleet for CAZs:
Upgrade your fleet to meet the emissions standards
Install emissions control equipment on your vehicles
Strategically plan your routes to avoid driving through CAZs
Financial support available for your business
Government grants are available to support businesses preparing their fleets for CAZs. The schemes available include:
Plug-in Taxi Grant (PiTG)
The PiTG scheme offers discounts on eligible purpose-built ultra-low emission taxis. This grant covers up to £7,500 or £3,000, depending on the taxi's range, emissions and design.
Find out more about the PiTG
Workplace Charging Scheme (WCS)
The WCS provides vouchers covering up to 75% of electric vehicle ChargePoint purchases and installations (with a maximum cost of £350 per socket). Applicants can install up to 40 sockets across their sites.
Find out more about the WCS
How Inseego can revolutionise your fleet
Discover the power of Inseego in revolutionising your fleet. As soon as the local authority defines the boundaries of a CAZ, our cutting-edge GPS Fleet Tracking software creates a dynamic geozone that ensures flawless record-keeping and payment compliance (unless exempt).
But that's not all, our advanced systems go beyond tracking entries. It unleashes the potential of your fleet, optimising your routes and removing any unnecessary trips through CAZs. Our telematics solutions also empower you to take charge before a new CAZ is introduced. By proactively monitoring your fleet, you can identify vehicles that can be replaced with electric alternatives, promoting fleet electrification and supporting a smooth transition.
At Inseego, we're on a mission to help businesses thrive while championing environmental responsibility. Get in touch with us today to take the first step towards a greener fleet.