Return to blog
Safety & Security
How Does a Collision Avoidance System Work?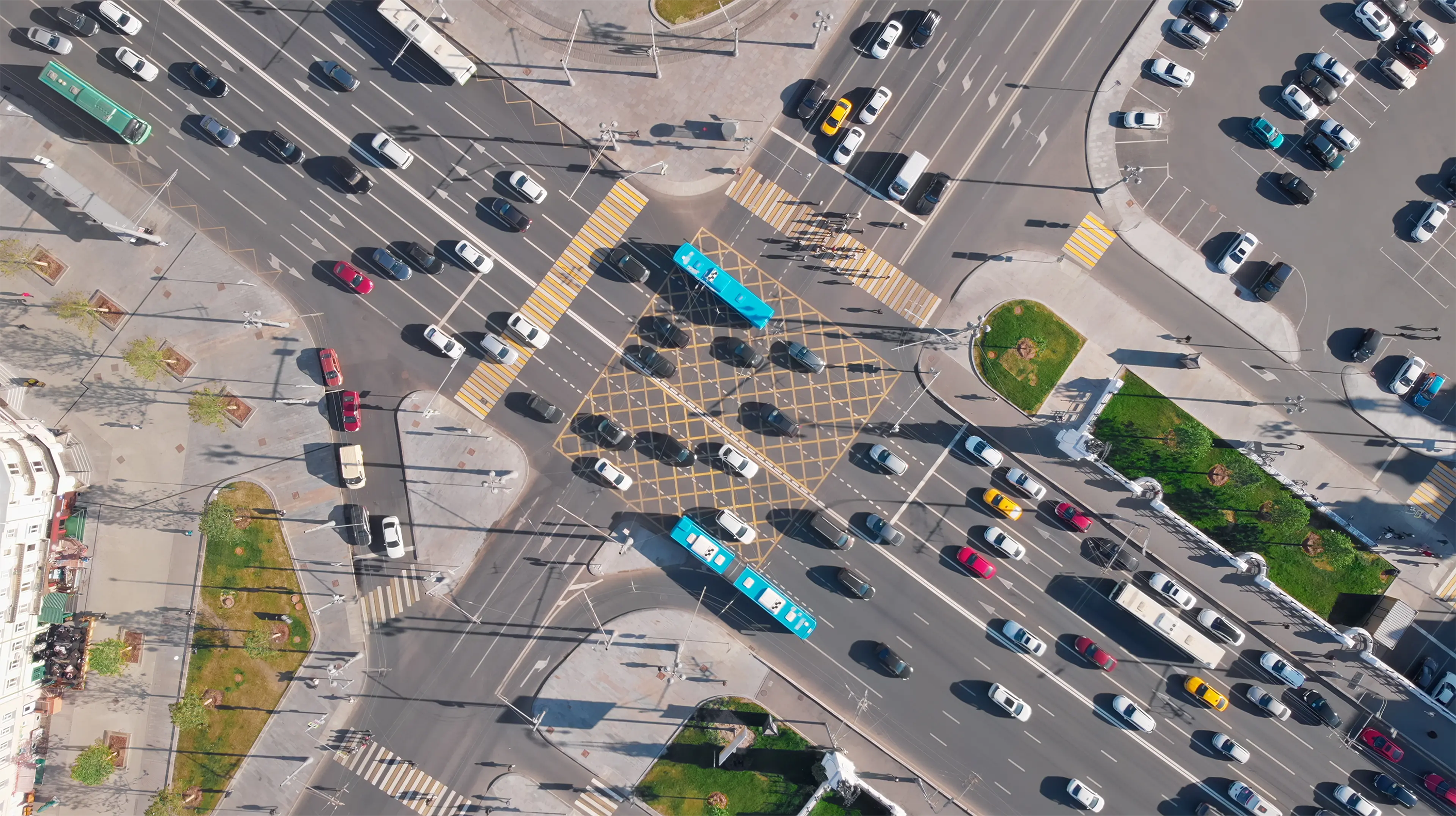 According to the Department for Transport, someone is killed or seriously injured on UK roads every 22 minutes.*
Collision avoidance systems (CAS), are crash prevention safety systems fitted to new vehicles to help improve vehicle safety and reduce serious collisions and vehicle-related fatalities. Find out more about collision avoidance systems, how they work, and how the technology can help fleet and transport managers improve fleet safety.
What is a collision avoidance system?
Collision avoidance systems – sometimes referred to as crash avoidance systems – are driver-assistance systems that use sensors and algorithms to detect potential hazards or obstacles and provide the driver with warnings to help avoid a collision.
How do collision avoidance systems work?
Crash avoidance systems use radar, lasers, or cameras to detect objects or obstacles that may cause a collision. They can monitor for other road users - vehicles, cyclists, and pedestrians- in the normal field of view or driver blind spots . These systems may provide visual, auditory, or haptic (stimulating a touch-based reaction) warnings to alert the driver. The way these systems work varies because while some systems use AI vision technology, others have dash cams to capture images and use GPS to determine location.
Different types of collision avoidance systems
There are quite a few different systems that fleets can utilise to help improve safety; here are some of the most popular.
30+ years of fleet tracking success in the UK
Forward Collision Warning (FCW) Systems
FCW systems monitor your vehicle's speed, the speed of the vehicle in front of you, and the distance between the two vehicles to warn of rear-end collisions. The forward collision warning system will warn the driver if vehicles get too close.
Automatic Emergency Braking (AEB) Systems
AEB technology automatically activates a vehicle's brakes when it senses an object approaching the vehicle. While some automatic emergency braking systems only apply a small bit of braking power (allowing the driver time to step in and take over), other systems pump the brakes continually until the vehicle comes to a complete stop.
Lane Departure Warning Systems
Lane departure warning systems alert the driver if their vehicle begins to drift out of its lane. These systems are also useful for assisting drivers with real-time blind spot detection to further reduce the risk of collisions.
Which industries use collision avoidance systems?
Although many industries are using collision avoidance systems, they are currently more commonly used in the automotive, trucking, and warehousing industries.
Automotive
Collision avoidance systems are commonly used in the automotive industry to provide warnings about potential collisions – or even to automatically brake or steer the car – to help drivers avoid accidents.
HGV and trucking firms
Collision monitoring systems assist HGV drivers travelling long distances to safely complete their routes. Lane-keeping technology, lane departure warnings, adaptive cruise control, automatic braking systems, and traffic alerts can assist on the road. Safety features like cyclist and pedestrian detection and blindspot warnings can help drivers through busy local roads and tight access to loading docks.
Warehousing & logistics management
Collision avoidance systems are used in warehouses to help prevent collisions between forklifts and other objects.
The benefits of crash avoidance systems
Keep your drivers safe
Collision avoidance systems improve the safety and security of your drivers, while also helping them to maintain best safety practices.
Protect others
Not only do crash avoidance systems protect your drivers, but they also help protect pedestrians, other vehicles, and the commercial vehicles in your fleet.
Eliminate the blind spots
With multi-channel cameras covering every angle of a vehicle, your drivers can be fully aware of surrounding and/or oncoming vehicles, which can help them identify and avoid any hazardous incidents before they occur – including rear collisions.
Protect your business
Systems that use video recording can add a highly relevant layer of context if any driving incidents do occur.
Inseego fleet tracking and smart dash cams can augment crash avoidance systems
Whether you're looking to install a CAS in your fleet vehicles, or you already have systems in place, our innovative and leading-edge fleet tracking software and AI dash cams can further improve the safety of your drivers and vehicles.
Powerful AI dash-cams
Inseego AI dashcams can augment collision avoidance systems by providing a video-based context of driving incidents, while also helping to manage risk with First Notification of Risk (FNOR) and First notification of Loss (FNOL) alerts. The technology can alert a distracted driver to correct their behaviour before other collision avoidance systems come into play, as well as an alert when a driver:
Uses their phone while driving
Eats while driving
Doesn't have their seatbelt on
Accurate GPS fleet tracking software
Get a bird's eye, real-time view of your entire fleet with live maps. You can even recap historical journeys with the smart Trip Replay feature. What's more, you can check your drivers' progress, dispatch drivers to jobs based on their locations, and keep up to date with trip reports.
Driver management and monitoring solutions explore
Explore our entire array of driver management solutions and identify ample opportunities to reduce risk, boost performance and supercharge your fleet.
See driver management solutions >
Inseego is a partner you can trust
With more than 35 years of experience innovating cutting-edge solutions, Inseego is the perfect partner to help you safeguard your fleet so you can move forward with confidence.
* Source: Brake | The Road Safety Charity: https://rb.gy/ecrwgs