Return to blog
Vehicle & Equipment Management
Your Fleet's Carbon Footprint: Calculate CO2 Emissions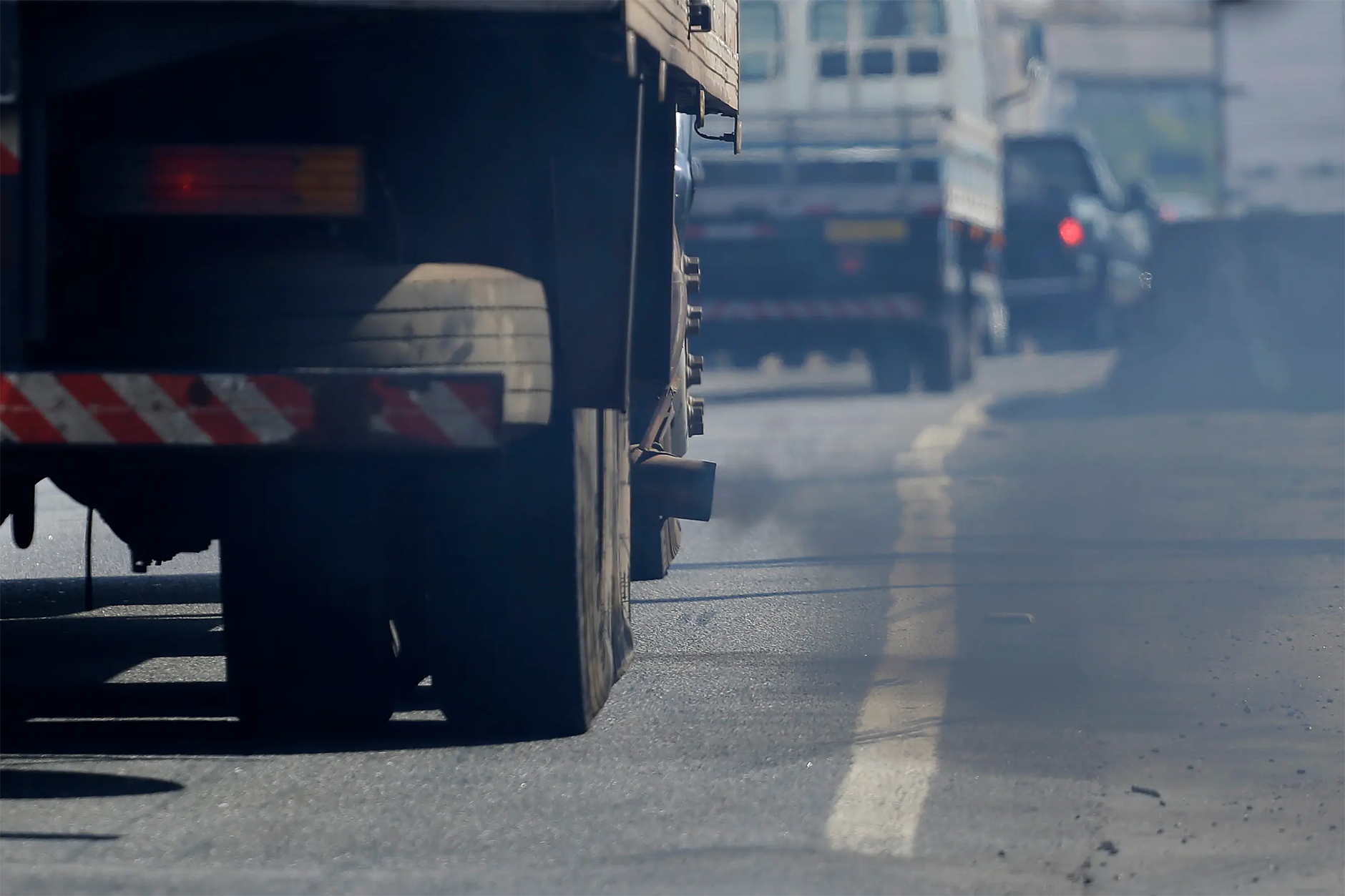 Climate change and global warming is a growing concern for people all over the world. Companies and the public alike are actively looking for ways to reduce their carbon emissions and slow down climate change.
In this blog, discover how to calculate your CO2 emissions and find out how Inseego's telematics technology can help fleet managers manage the process more efficiently.
What is a carbon footprint and why is it important?
A Carbon footprint is when greenhouse gasses like Carbon Dioxide (CO2) and methane are released into the earth's atmosphere by burning fossil fuels (like petrol or diesel) or manufacturing products. These greenhouse gas emissions trap heat into the earth's atmosphere and contribute to global warming.
Companies across all industries and sectors must, therefore, understand how their carbon footprint contributes to global warming and subsequently take steps to protect our environment.
As well as contributing to efforts to reduce global warming, lowering your carbon footprint can have other benefits to your business like decreasing outgoing costs and making your business more sustainable.
How to calculate CO2 emissions of your fleet
You can calculate the carbon footprint of your fleet in two ways: manually or automatically. However, it's important to remember that different elements can affect your results, including:
Whether your vehicles are petrol or diesel (they release different levels of CO2)
The fuel efficiency of your vehicles
How far your vehicles have travelled
How many vehicles are in your fleet
30+ years of fleet tracking success in the UK
Manual method: Mathematical
To make these calculations, you will need to know:
What type of fuel your fleet used
The CO­2 output of your fuel
Number of miles your fleet has travelled
How much fuel your fleet burnt.
If you don't know how much fuel your fleet burns, you can work it out using this formula:

No. of miles your fleet has travelled ÷ The average MPG of your vehicles = litres of fuel burnt
Once you know how much fuel your fleet burns, you can work out your carbon footprint using this formula:

Litres of fuel burnt X CO2 output of the fuel* = carbon footprint (kg)
* For reference, one litre of petrol produces 2.3kg of CO2, and one litre of diesel produces 2.68kg.
It's worth noting that this method will only give you a rough estimation of your fleet's average CO2 emissions.
Automated method: Telematics
Telematic technology can provide you with much more accurate emission data of all the vehicles in your fleet. The technology can be installed in every vehicle and give you automated, easy-to-understand reports so you can actively make positive changes to help reduce your fleet's CO2 emissions.
Inseego's telematics solutions
Innovative telematics technology can help you:
Improve your fleet's fuel efficiency
Save money on fuel
Increase your ROI
Our flexible systems can be used out-of-the-box or tailored to suit your individual business needs and budget.
GPS Fleet Tracking Software
Our GPS Fleet Tracking software can give you real-time data as well as personalised reports on the routes your drivers take. Our smart route planning technology can help you plan your fleets' journeys, making sure they get to their destination in the shortest time and most efficient way.
Discover our GPS Tracking System >
Monitor driver behaviour
Driving styles like harsh braking, idling, acceleration, and speed can all waste fuel and therefore increase your fleet's emissions.
Our dashcams and telematic technology can monitor your fleet's driving habits and provide individual reports, offering ways to improve their fuel efficiency. We also provide a driver app, so your drivers can monitor their own driving behaviours and make improvements.
Discover our Driver Management Solutions >
Find out more about our GPS Tracking Dash cam >
Inseego – a partner you can trust
With decades of telematics experience, we have a proven track record of successfully helping businesses all over the world. Speak to our experts today to find out how our telematic solutions can help you.