Return to news
SecureForce targets fleet safety improvements with Inseego's AI dashcam
23 March 2023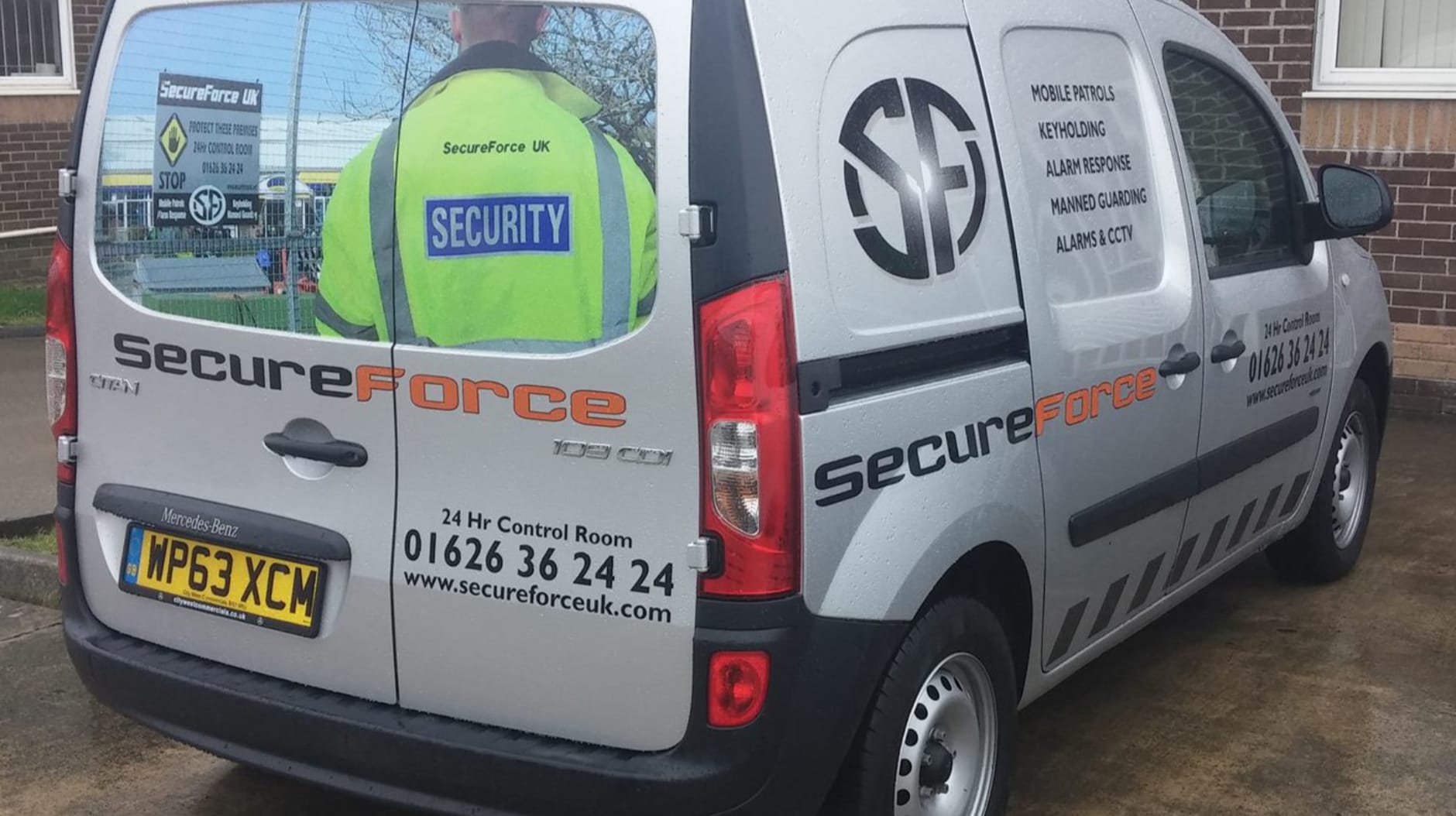 Leeds, UK – SecureForce UK, a mobile and manned security specialist, has adopted an AI dashcam solution from Inseego with the aim of improving road safety, reducing operational costs and mitigating fleet risk. The intelligent vehicle cameras have been installed on the company's fleet of vans that are operated by a team of security officers across Devon, Berkshire, Hampshire and Wiltshire.
SecureForce was previously using a vehicle tracking system – combined with forward-facing cameras in some vans – which no longer met its operational needs. The company was looking for a video telematics solution that could deliver fleet visibility, incident detection, video capture and driver behaviour monitoring. Following a review of the marketplace, SecureForce opted for Inseego's AI vehicle cameras based on the affordability and functionality of the technology.
The Inseego devices combine forward-and driver-facing technology, using machine vision and artificial intelligence (MV and AI). The forward-facing camera captures footage of the road ahead, while the driver-facing lens provides added insight of distraction within the vehicle such as mobile device use, eating and drinking, and eyes off the road. The MV-and AI-capabilities combine to identify and assess risk in and out of the vehicle, so the driver can be notified of issues and footage uploaded to the cloud for review by the fleet manager.
Marc Wain, Operations Director at SecureForce UK Ltd commented: "We are already achieving value from the AI camera solution, with the increased functionality generating clear benefits. The ability to receive notifications of seatbelt misuse has been a particularly useful, especially as our drivers make over 50 stops per shift. Meanwhile, live view enables our office-based staff to provide guidance to drivers, if they are struggling to find a site, while supporting lone worker protection when they are operating out-of-hours or in high risk environments."
Steve Thomas, Managing Director of Inseego UK Ltd commented: "Our AI dashcam delivers advanced video telematics that not only captures tracking and video data, but also tackles fleet risk as it happens by detecting and helping drivers to self-correct dangerous or distracted behaviour. As a result, we are seeing growing demand for AI-enabled solutions from businesses, such as SecureForce, that are looking to improve road safety, better protect drivers and reduce associated insurance costs."