Return to news
Futures Housing Group turns to GMP Drivercare and Inseego for Advanced Fleet Management
26 July 2021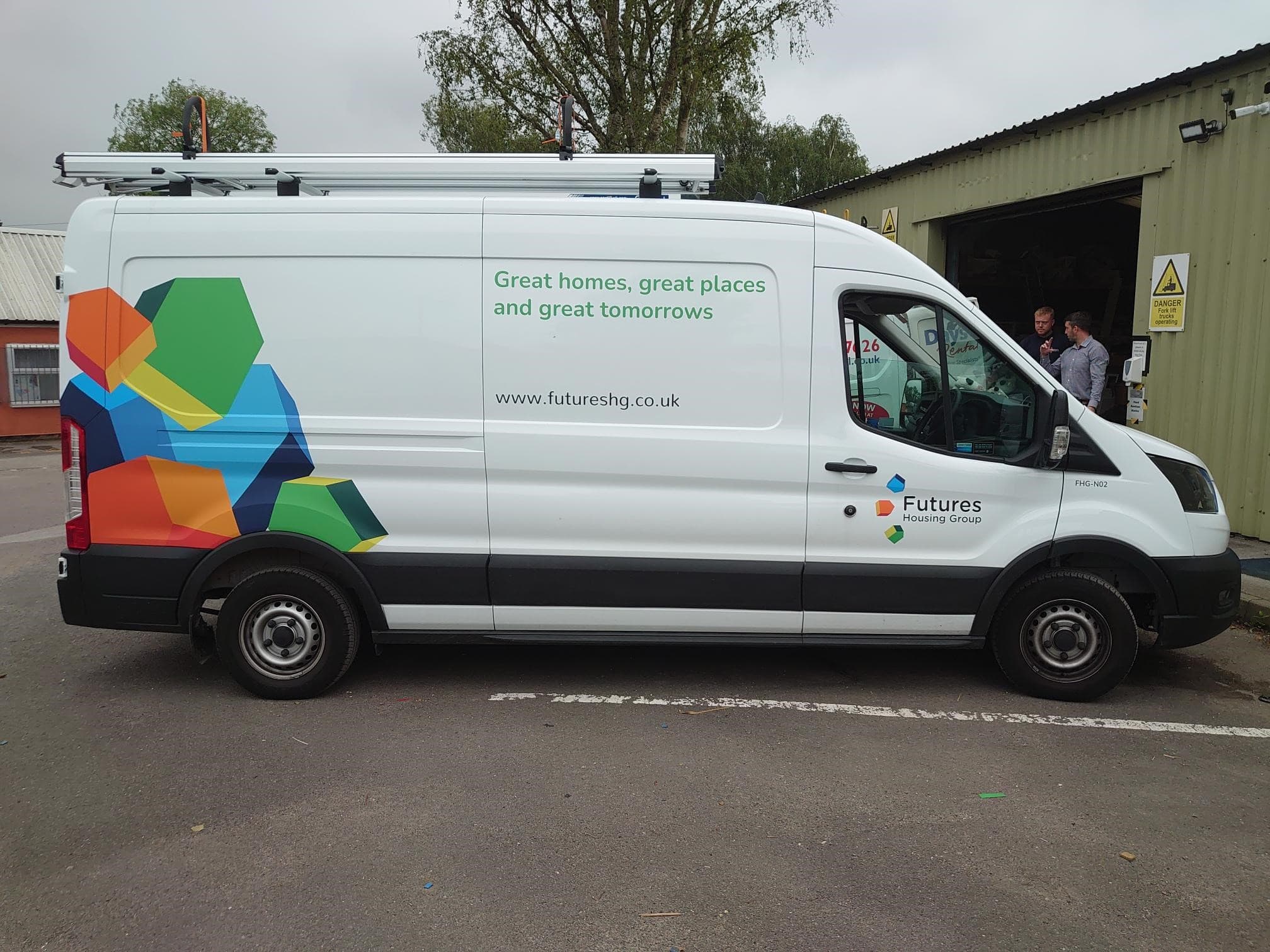 Futures Housing Group, a housing association that provides affordable homes across the East Midlands, has teamed up with GMP Drivercare and Inseego to implement a technology-enabled fleet management solution. GMP Drivercare will provide a virtual fleet department for Futures, while Ctrack will be responsible for rolling-out an advanced fleet and video telematics solution across more than 115 vehicles.
"We have plans to build up to 300 more homes a year over the next three years, it is essential that we have the fleet management processes in place to support our customers in existing properties and those who will be part of our ambitious growth strategy," explains Wayne Green Head of Repairs at Futures Housing Group. "GMP Drivercare is providing a seamless extension to our internal team, backed by Inseego's advanced telematics, to free up resources and help us to operate more efficiently, productively and responsibly."
Under the agreement, GMP Drivercare will provide a complete fleet management solution, initially handling the procurement of new vans that will increase the size of the fleet. This will be complemented by a range of specialist services, developed for the precise needs of public sector fleets, including servicing and maintenance, accident management and direct driver support.
Meanwhile, Inseego's vehicle tracking system, with driver ID functionality, will be combined with fleet dashcams and a driver engagement app. This will support Futures' duty of care commitment to staff, residents and the communities it operates within. The telematics solution will also be used internally to better coordinate the organisation's team of mobile tradespeople, while GMP Drivercare will access the system to gather vehicle and driver data for any accident investigation.
Salman Hamid, Director of Development at GMP Drivercare commented: "Our public sector expertise has enabled us to implement an effective end-to-end fleet management solution for Futures Housing Group. This has been further enhanced by our partnership with Inseego, which allows us to take advantage of tracking technology that delivers powerful fleet and driver insight."
Jason Laight, Head of Indirect Sales at Inseego said: "We have worked closely with Futures Housing Group and GMP Drivercare to roll-out advanced fleet telematics that underpins driver welfare, road safety and operational performance. Public sector and essential fleets need high levels of fleet visibility and control, so are increasingly turning to us to develop flexible and tailored industry-specific solutions."