Return to news
Inseego Teams Up With FAST LEAN SMART to Support Field Service Fleet Operations
6 June 2022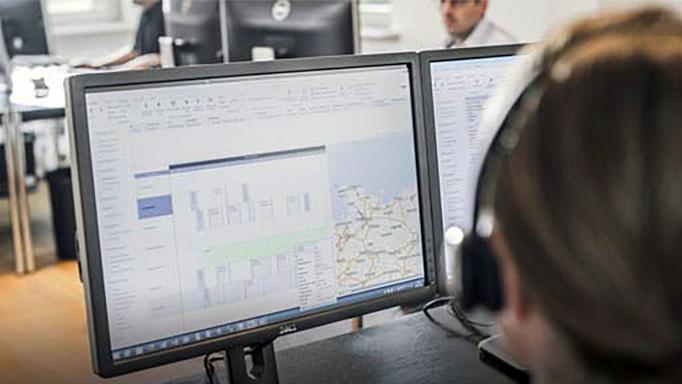 Inseego UK and FLS – FAST LEAN SMART have entered into a technology partnership to deliver dynamic field service scheduling solutions for mobile FM and engineering teams in the UK. Under the agreement, the companies will integrate their respective fleet telematics and field service management software solutions to enable organisations to effectively coordinate remote teams in real-time using precise tracking data.
"We have teamed up with Inseego, so we can provide an extra layer of accuracy to customers that are looking to intelligently and dynamically optimise their schedules and fleet resources," explains Simon Spriggs, FLS UK Partnerships Manager. "As approved partners, we can now work closely with Inseego to take advantage of our complementary technologies and deliver even greater value to field service operations."
FLS' workforce management solution combines instant-response scheduling and dynamic route planning, using algorithmic analysis methods to achieve intelligent predictions for appointment durations and arrival times. This includes required technical skills, time-of-day driving speeds and self-learning AI, so appointment accuracy is continuously improved while taking the latest call data into account. FLS will now be able to use live tracking from web-based fleet telematics software, Inseego Online, to help re-optimise schedules in real-time to better coordinate planned and reactive appointments.
Jason Laight, Head of Indirect Sales at Inseego by Inseego commented: "FLS is a technology leader that has proven expertise in workforce management, so our partnership will deliver advanced solutions to new and existing customers. We have a longstanding presence within the essential services fleet sector, and as such, understand the pressures faced by organisations with remote teams. This latest agreement, will provide us with added tools to create fleet mobility solutions that support highly efficient and effective service management operations."
Inseego has significant experience integrating its fleet telematics software with leading third-party applications such as ERP, routing and scheduling, work management, GIS and transport management. Using an application programming interface (API), the company's development team can create bespoke solutions that export live data into other back-office software tools, opening up a whole new layer of capability for intelligent reporting.