Return to blog
5G
Optimizing network operations and management with 5G network orchestration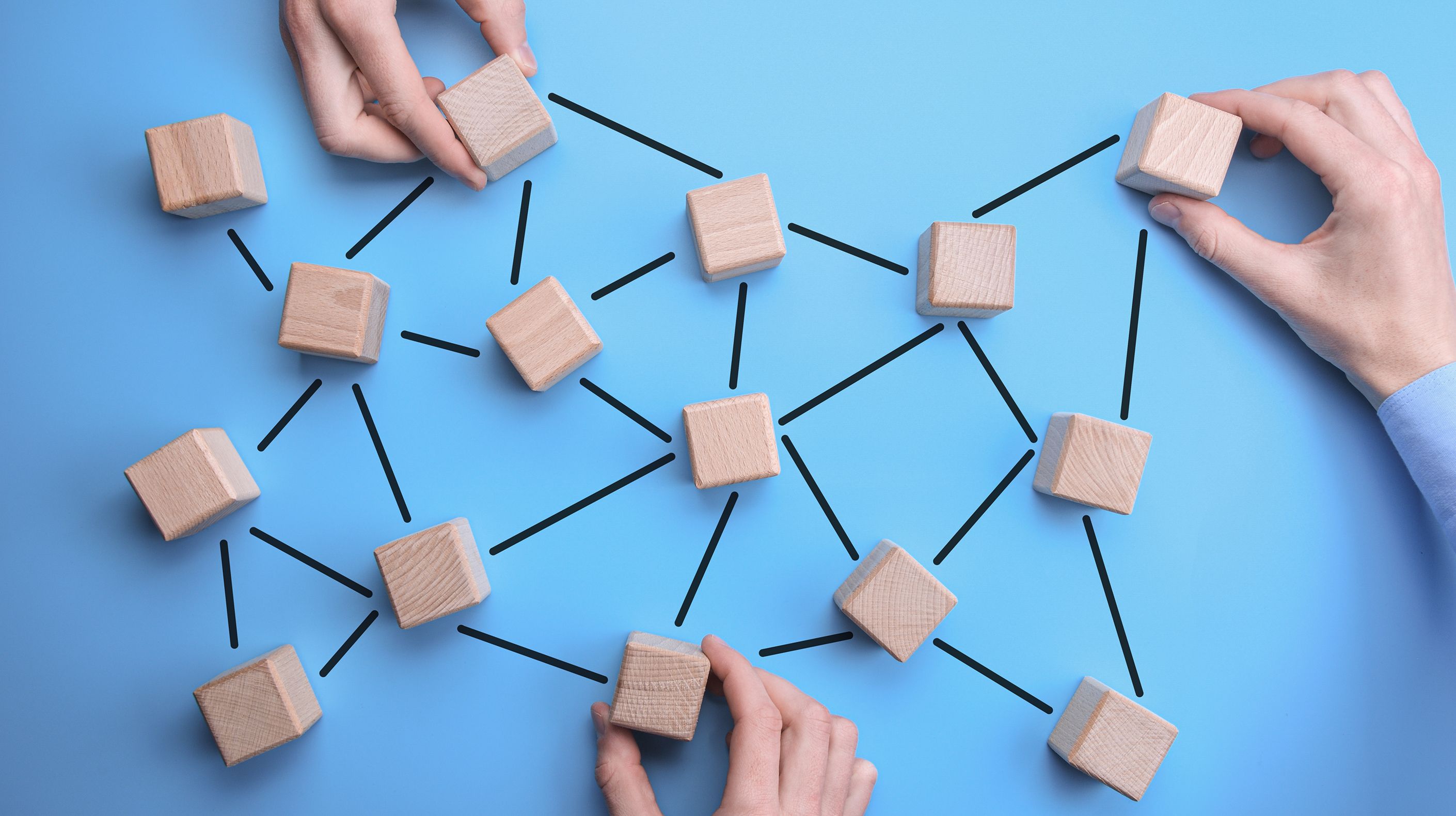 Modern enterprises are more reliant than ever on powerful but often complex networks. Network orchestration is a way to optimize network usage and management. It combines both network automation and network management technologies and practices to facilitate end-to-end provisioning and real-time management of dynamic network structures.
Network orchestration pairs perfectly with 5G technology. With faster data speeds, higher bandwidth, and latency as low as one millisecond, 5G supports extremely efficient and highly responsive networks. In turn, network orchestration provides the ability to provision, deploy, manage, and automate a 5G network with the click of a mouse, providing enterprises the most efficient access to the latest and greatest generation of wireless technology.
Effective use of 5G network orchestration helps businesses compete in the modern technology-driven environment by streamlining service provisioning, reducing operating costs, and minimizing the need for manual interventions.
Three types of orchestration
Broadly speaking, network orchestration can take one of three forms:
Programmatic orchestration simplifies the process of provisioning complex services using open, standards-based protocols.
Adaptive Orchestration uses machine-learning and cloud automation technologies to optimize the configuration and management of enterprise networks.
Automated orchestration relies on self-service and policy-based automation to reduce the manual intervention needed for the deployment and management of network services.
The type of network orchestration your enterprise applies will depend on your particular use case. The three options available make network orchestration highly flexible, which means it can be effectively leveraged in a broad variety of environments, from traditional on-premises and branch networks to large-scale, cloud-based deployments. With network orchestration, IT teams can enhance IoT and SD-WAN deployments, manage dynamic life cycles of end-to-end services over multiple operators, and monitor service level agreements.
Unlock lightning-fast 5G internet almost anywhere
Network orchestration simplifies deployment of extensible frameworks
Network orchestration simplifies the deployment of complex, multi-vendor, multi-cloud, and multi-domain network services. But it also offers an open, extensible framework with modular components and Restful APIs. With this, IT teams can better visualize, analyze, and control their network operations, create templates and workflows, and automate network changes.
Network engineers can automatically provision services, scale them up or down on-demand, and deploy network resources in multiple cloud environments or at various locations. Service providers can troubleshoot and optimize network operations, offer comprehensive monitoring and analytics, and simplify firewalls and routing.
And once orchestration is integrated with daily network operations, IT teams can apply it to optimize a huge variety of use cases, including:
Email, collaboration, and telephony
Websites and marketing
E-commerce
Enterprise resource planning and order processing
Banking
Remote work
Disaster recovery
Network orchestration delivers business benefits
At a business level, efficient network orchestration provides a few key benefits:
Reduce human error
Network orchestration systems come with the tools to mitigate and eliminate human error baked in. This includes the network architecture itself, as well as systems and processes that include redundancies and fallbacks. Effective monitoring ensures mistakes that do happen are caught quickly, while automation helps reduce the risk of mistakes happening in the first place.
Instant, secure connectivity
A well-orchestrated network makes it straightforward to connect to company resources at new sites, without the need to bring out network professionals. Only an internet connection is needed to access and manage network resources from anywhere, greatly reducing the investment in time, energy, and money typically required.
Efficient issue resolution
Issues are inevitable in even the best-designed network. But the converged nature of an orchestrated network makes issue resolution straightforward and effective. By bringing together the network state, configurations, logs, and statistics, the process of formulating and testing hypotheses, correlating events, and making the necessary adjustments is streamlined and simplified.
Greater scalability with APIs
API-driven orchestration services also provide the opportunity to enhance operations even further and improve scalability. Automation is a key attribute, enabling fast and dynamic scalability, letting businesses quickly and accurately respond to changes in traffic or user demands.
Enhance tooling opportunities
There are many third-party tools that can provide a huge variety of benefits to businesses, from enhancing network insight to helping address performance issues or make network adjustments as needs change. Similarly, custom tools can provide key capabilities when no tool exists. Network orchestration services can help businesses create custom tools and integrate existing tools with the orchestration platform.
Easier data management
Many wireless plans have limits on the amount of data that can be used within a given timespan. Going over can result in significant added costs, which makes it crucial for enterprises to effectively monitor usage. Leveraging automated tools within a network orchestration platform provides this capability without the added cost of having someone manually track and monitor usage. It also allows IT teams to identify devices and users that may be using disproportionate amounts of data.
Inseego provides comprehensive network orchestration
Inseego's 5G SD EDGE portfolio includes hardware, software, and cloud-based products that provide the full range of capabilities needed for any type of effective network orchestration.
Routers and modems on the ground provide necessary enterprise access and traffic routing functionality. The Inseego 5G SD Edge Manager provides a single-pane-of-glass view for efficient configuration, monitoring, and management of both edge and cloud routers. And Inseego's cloud-based routers, whether deployed in a private or public cloud, connect the entire network together, providing secure access for both remote sites and on-premises devices.
A completely integrated Inseego solution that combines all these product offerings enables effective automation and simplifies provisioning and management. This full-spectrum solution enhances visibility and provides seamless connectivity tailored to the needs of today's enterprises, helping them reduce concerns about unexpected downtime, mitigate the aftermath of intrusions, and avoid wasteful expenditures on under-used bandwidth.
With Inseego 5G EDGE, you can spend more time focusing on your core operations while benefiting from a robust and efficient network infrastructure. Find out more about our full range of offerings here. Or contact us: