PTO & Sensor monitoring
Power take off (PTO) & sensor monitoring
Monitor a whole range of equipment including PTOs, seat belts, gritters, lifts, doors, pumps or compressors.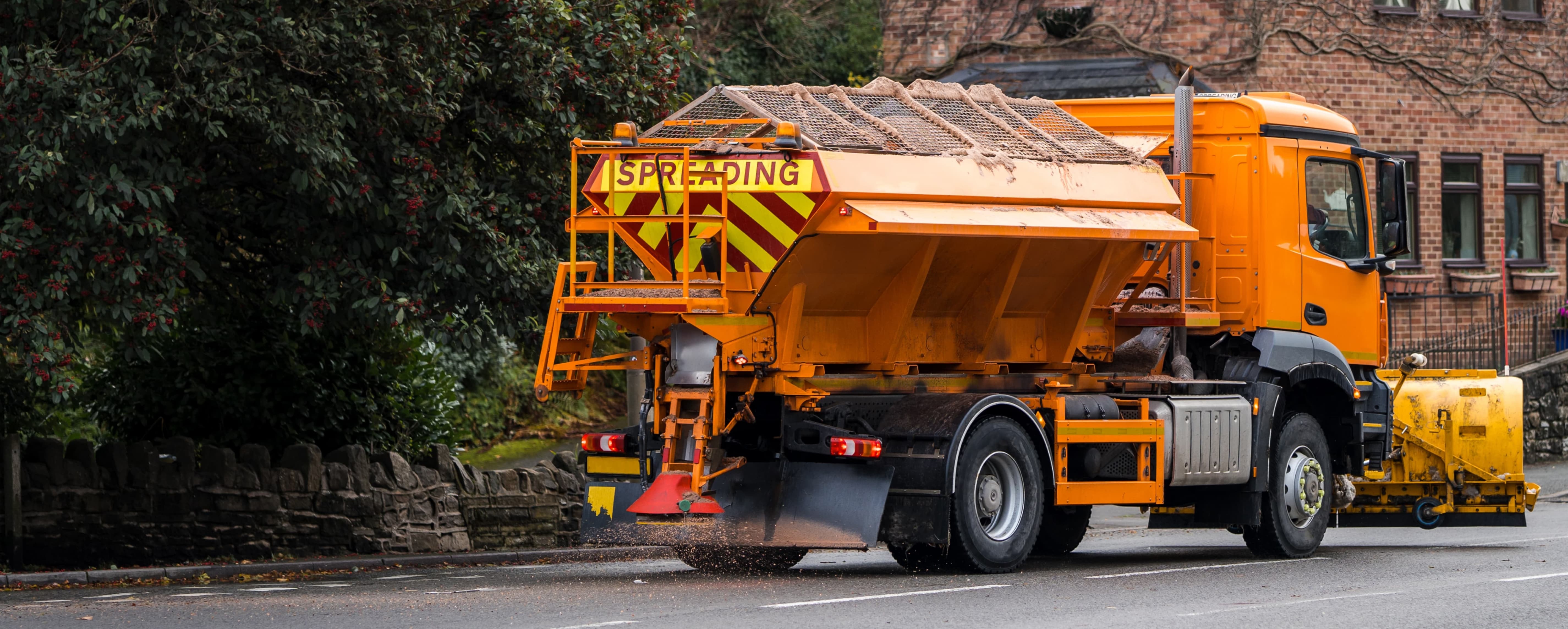 PTO & Sensor monitoring
Power take off (PTO) & sensor monitoring
Monitor a whole range of equipment including PTOs, seat belts, gritters, lifts, doors, pumps or compressors.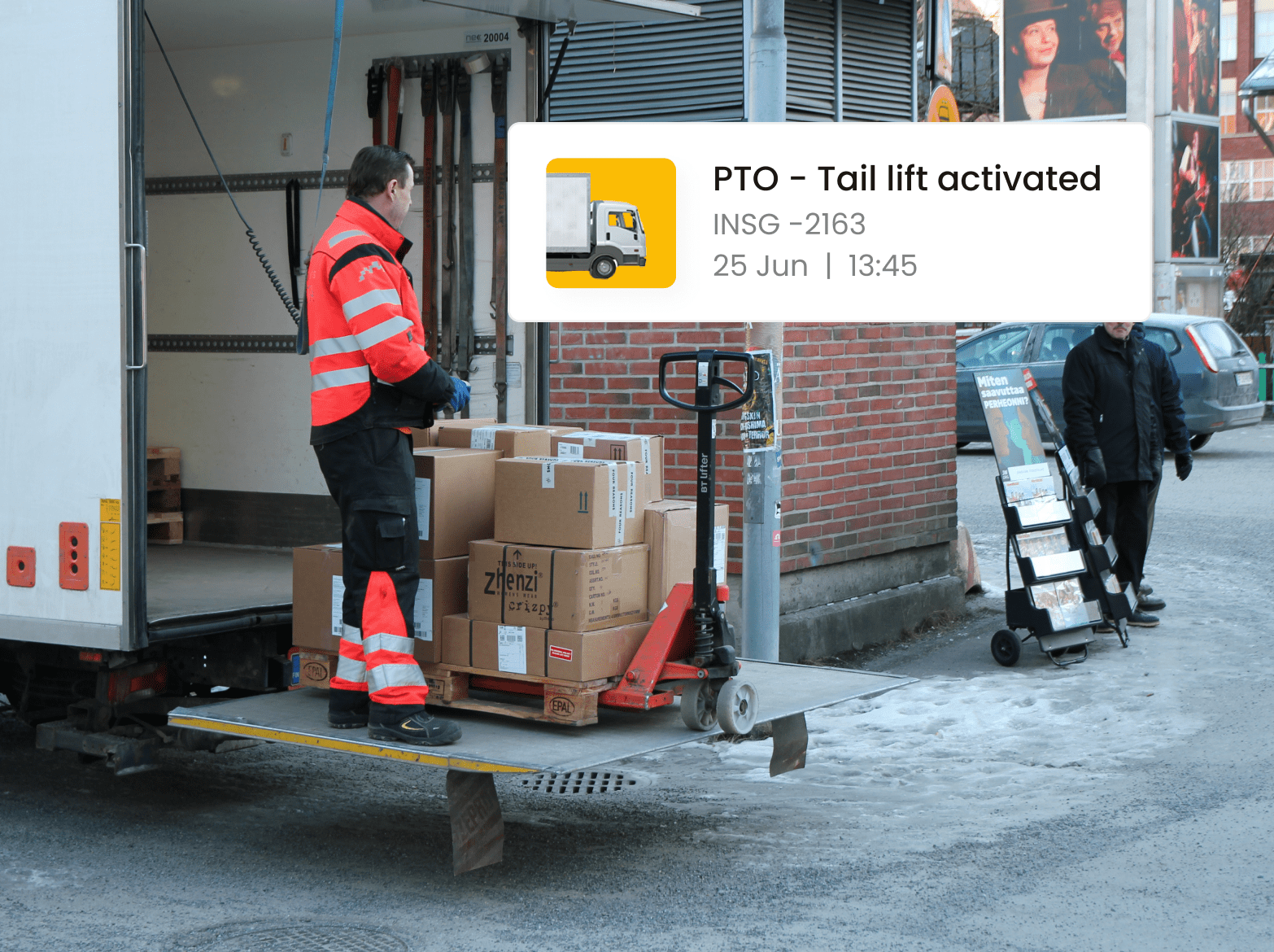 Peripheral equipment monitoring for improved vehicle visibility
Know exactly how peripheral equipment, such as Power Take-Off systems (PTOs), are being used across your fleet, like when a delivery truck is loading or unloading freight using a tail lift or hook loader. Tracking peripheral equipment can improve maintenance, security, safety and overall utilisation.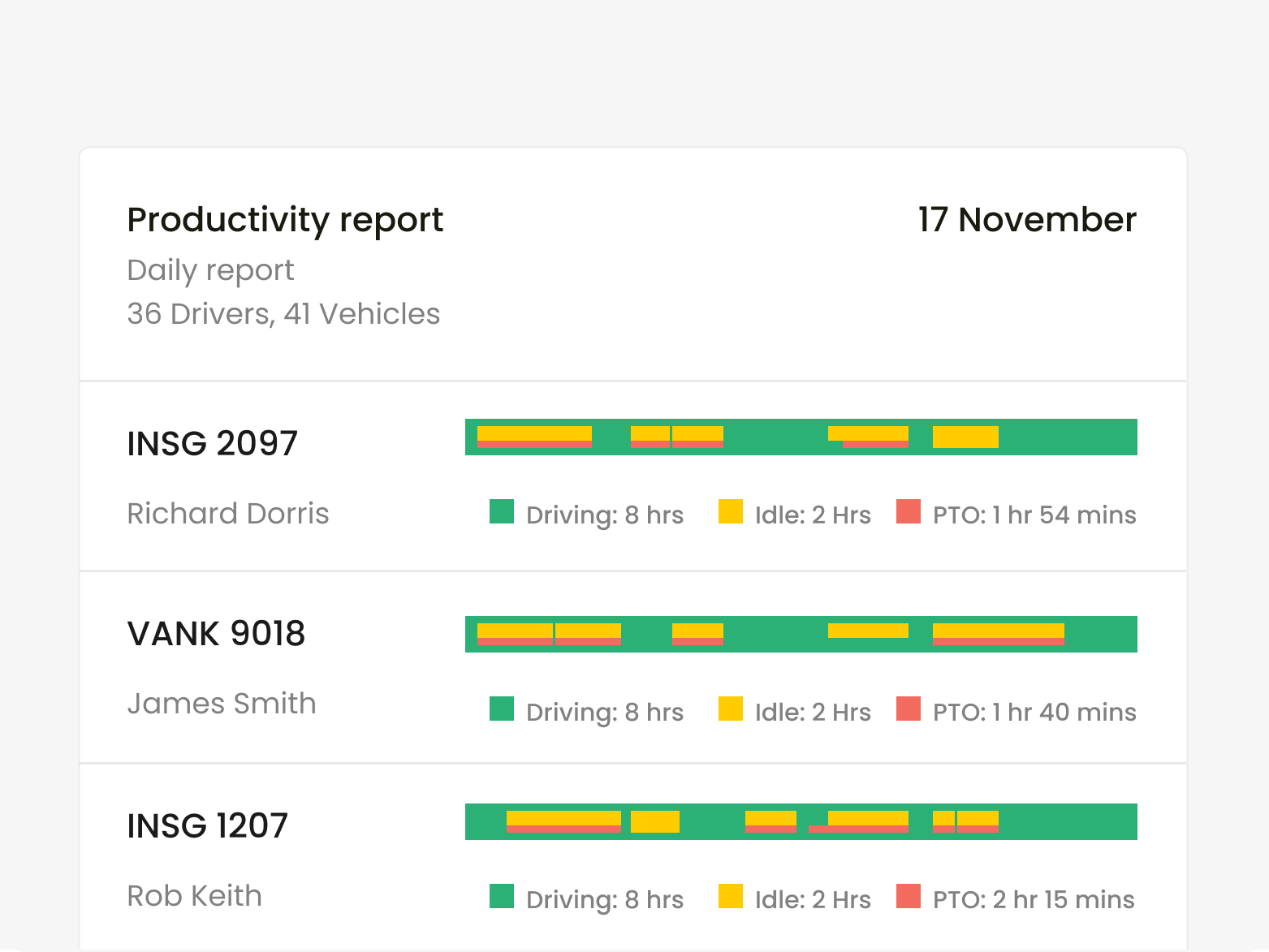 Analyse PTO and sensor data with reports
Vehicle equipment usage reports let you analyse how your assets are being used on the job. Monitor key metrics on a whole range of heavy duty equipment including different types of PTO, seat belts, gritters, lifts, doors, hydraulic pumps or compressors.
Know when PTOs or sensors detect problems
Get alerts in real time for events that could indicate the need for an urgent response.
Excessive heat from a sensor may suggest an imminent breakdown, or excessive engine wear.
Use of a fuel truck pump, outside of an authorised delivery site, could create a hazardous situation.
Activation of a delivery truck's tail lift, or an open door event, outside of regular hours, may indicate a robbery in progress.
Monitor a wide range of peripheral equipment for improved visibility
By understanding how equipment is performing, you can make adjustments to improve efficiency and reduce operating costs.
Seat belts
The reassurance of knowing your employees are wearing their seat belts at all times and keeping safe while driving. Reports highlight any exceptions that might require the attention of the safety manager.
Power Take Off
Reports on PTO usage can help to identify productive idling (to minimise wasteful idling) as well as overall use, when and where. This can assist with knowing how the PTO is being used and at what job sites.
Bin/skip lifts
Rubbish and dump trucks with bin or skip lifts can easily report on total lifts for a given time or location using peripheral equipment tracking. Ideal for accurate billing and truck utilisation.
Doors (Vehicle and Cargo)
An open door can be a security risk particularly for delivery vehicles, or if it happens outside of working hours. Refrigerated trucks also need to have alerts for open doors to make sure temperatures are maintained.
Gritting Systems / Salt Spreaders
Vehicles equipped with gritting systems or spreaders can use peripheral equipment tracking as 'proof of delivery' when contracted to grit roads or car parks in winter, for example. Reports also help to improve the accuracy of billing for these types of services.
Tyre Compressors
Pneumatic compressors are often found on farm equipment or service trucks, and are a valuable tool for refilling air in tyres. Tracking usage can help to make sure they are maintained correctly and at regular service intervals.
Cranes, lifts or loaders
Common on delivery trucks or cranes, tail lifts, hook loaders or mechanical arms that do a lot of heavy work loading or unloading cargo. Usage reports can show loading times based on location to help analyse delivery efficiency.
Pumps
Pumps attached to vehicles or trucks can serve a range of purposes including delivery of liquids, pumping water or fuel. Monitoring usage can improve security of goods, safety and minimise unauthorised use.
Vehicle Recovery Winch
Tow trucks and rescue vehicles are normally equipped with winches to recover other vehicles. Monitoring this equipment can minimise unauthorised use, provide an accurate timeline of events and measure productivity of your fleet.
Emergency Lighting
Monitor the use of powered generators for emergency lighting to isolate productive idling and resource utilisation, as well as servicing the lights at regular intervals based on hours used.