GPS Container Tracking Software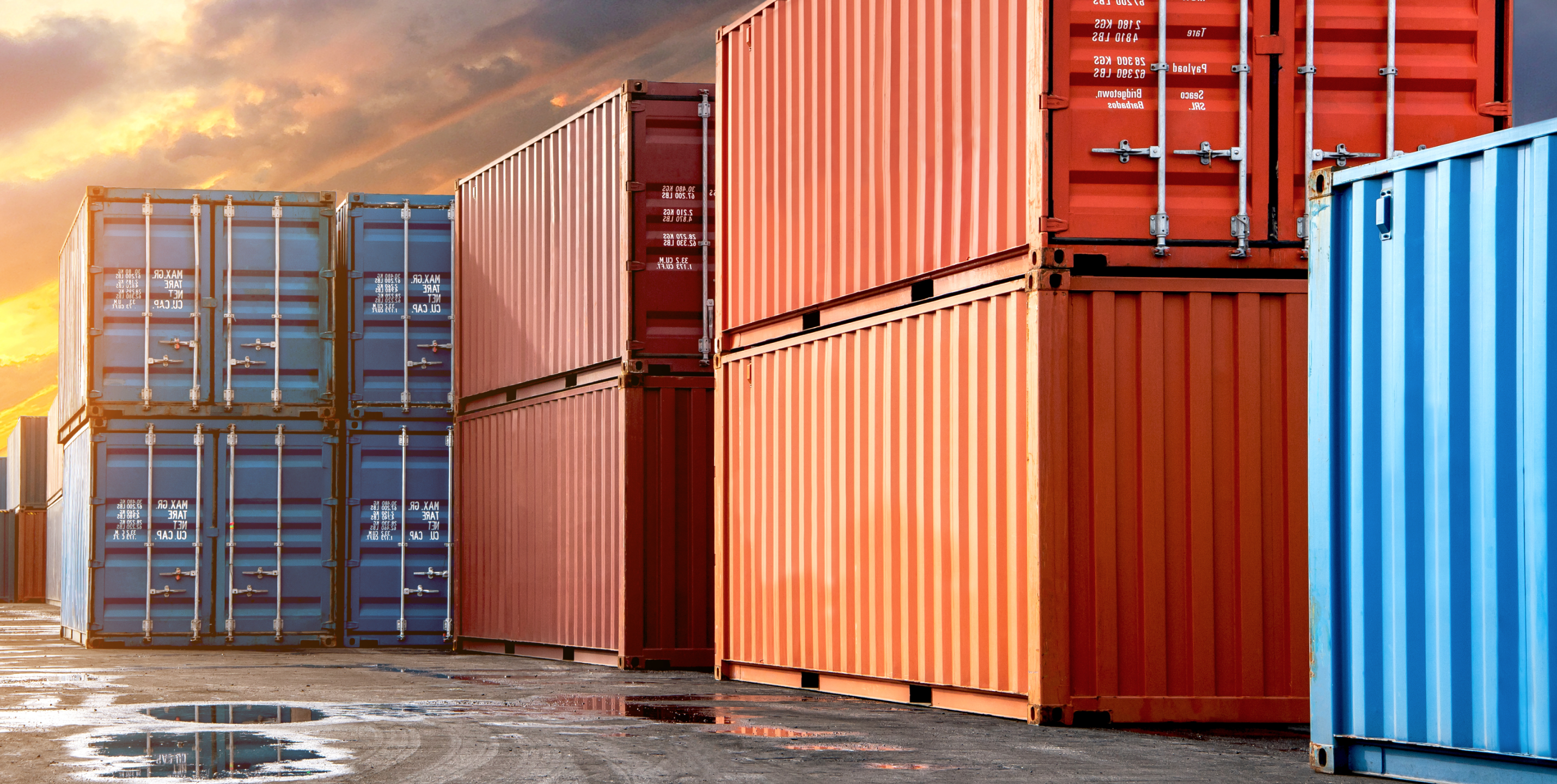 Keeping container deliveries on track
Millions of shipping containers are transported around the globe every year, and are a crucial part of the supply chain. Real-time container tracking helps shipping companies and freight forwarders to get live updates (ETAs) on container movements.
Our container tracking software helps to automate container management and transport workflows. It helps improve the customer experience by offering them complete visibility on their container with key status updates and a real-time tracking solution.
It's also good news for transport operators like shipping lines to avoid costly demurrage penalties and track container numbers on a single platform. Extend the functionality of the container tracking software with API connections to your ERP supply chain management software, for a tracking tool that covers the full life cycle of the container.
A container tracking system built to order
Our container tracking software solution includes features specifically suited to tracking containers including long-life battery powered trackers (up to 10 years) that save power when the container is stationary, and then activate when movement is detected to report tracking data such as real-time location, an open door or impact.
Shipping containers are also frequently exposed to extreme weather conditions so we made sure our GPS trackers are built to withstand the toughest environments using ultra-rugged IP67 housing.
Tracking devices are simple to install, meaning they can be added to a specific container for short-term use, such as when transporting particularly valuable cargo.
Feature-rich container management system
Use the container's GPS tracking device to integrate with your existing supply chain management system to create a single dashboard for managing containers, recording barcodes, the bill of lading and other carrier data to make sure you know exactly what's where, so you can offer clients shipment tracking with more detailed information and reliable ETAs.
You can also link to other tracking methods such as RFID tags to quickly identify the location of a specific container or consignment, and where it is in the shipping life cycle.
Not just shippers - Construction yard containers
Use our container tracking software to locate containers on construction sites, generally used for storage of tools and equipment.
In addition to knowing the real-time location of construction equipment, it can also improve the security of tools, with alerts for doors opened outside regular hours or if the container is moved outside of a specific area (geofence).
Frequently asked questions
How are containers tracked?

Shipping containers travel around the world in all sorts of conditions and need reliable tracking - this generally comes in the form of a combination of GPS tracking and RFID tags that work together as part of integrated container tracking system to record where containers are, and specifically when they reach key milestones in their journey from departure through to arrival, such as leaving a container yard, or switching transport modes (ship to truck or train).

GPS trackers can be configured to give live location updates to internet-based software (through the cellular or satellite network) while RFID scanners (for example, on a container crane at a port) can register when a container checks in, or out, of a key location.
Do containers have GPS?

They can - GPS trackers are simple to install and work with internet-based container tracking software to report their real-time location throughout their journey. The GPS trackers have their own power source and can continue reporting for up to 10 years, before the batteries need to be replaced.

These GPS trackers are specifically built to be rugged and withstand the harsh environments experienced by containers and continue reporting even when in very remote locations.



How do I track a shipping container?

Step one is to install a GPS tracking device on a container. Our range of container tracking devices are perfect for the demanding life of a shipping container, are battery powered and can be installed in minutes.

Step two is to connect that activated GPS tracking device to container tracking software, or system, where real-time location updates can be received and visualised on an on-screen map.
What is a container tracking system?

A container tracking system is a SaaS (Software as a Service) program that allows transport operators to manage and automate the reporting of all their tracked shipping containers on a single platform.

This gives them complete visibility on all containers and improves the reliability, timeliness and security of their container deliveries, helping to build stronger customer relationships and avoid demurrage costs due to unreliable ETAs.