Terug naar klantcases
Beter plannen, rijgedrag verbeteren en brandstofkosten besparen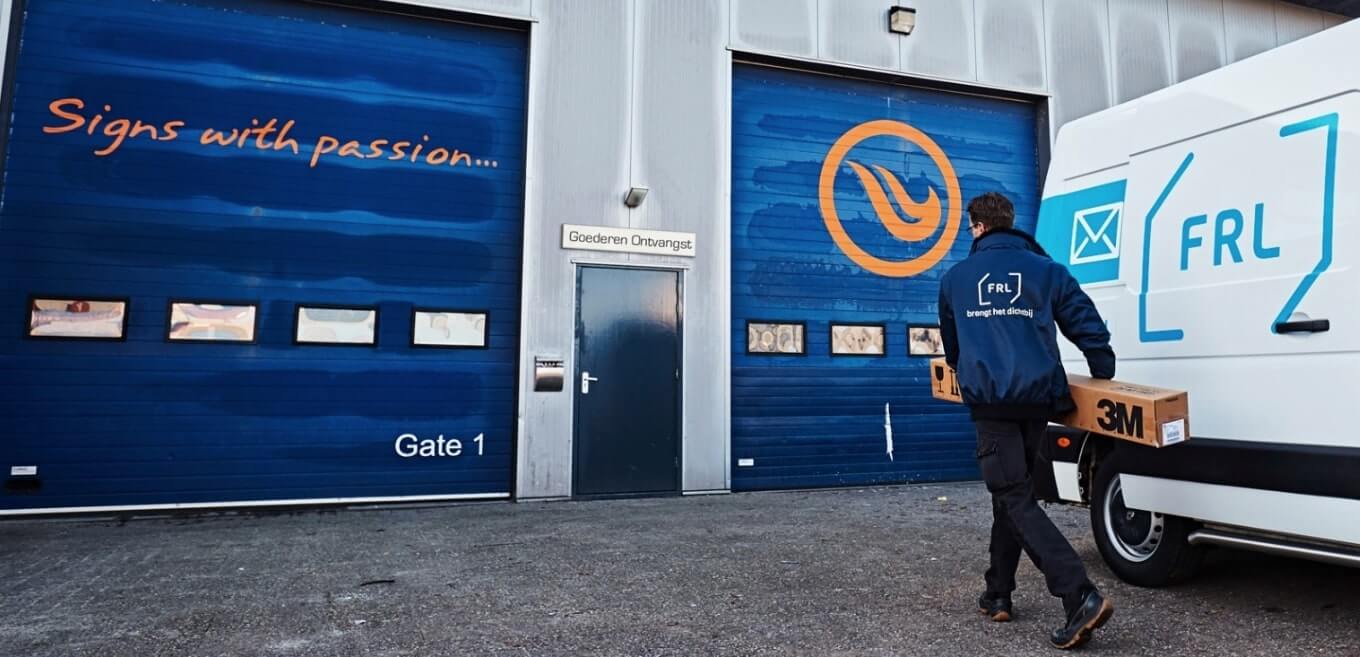 Bedrijf
FRL post, sinds 2008 Inseego klant, is een allround specialist op het gebied van bezorging en logistiek.
Maakt gebruik van
Locatiebepaling, ritregistratie en de rijgedrag module Inseego Driver.
Behaalde resultaten
Brandstofkosten die blijven dalen en een efficiëntere planning.
FRL post is de allround specialist op het gebied van bezorging en logistiek. Het bedrijf is gevestigd in Leeuwarden en biedt landelijke dekking op het gebied van postbezorging, huis-aan-huis verspreiding en pakket -en palletdistributie voor de zakelijke markt. FRL is sinds 2008 een tevreden Inseego klant.
Dienstverlening op maat is het allerbelangrijkst
"Begin jaren negentig van de vorige eeuw kwam in Nederland de regionale postbezorging op, als alternatief voor de nationale spelers," vertelt Klaas Halma, Manager Post & Distributie. "Daar heeft onze grondlegger Lieuwe Dijkstra op ingespeeld. 1 januari 1993 is hij officieel van start gegaan met FRL streek- en stadspost."
"FRL is in de afgelopen 25 jaar uitgegroeid tot een full-service bezorgbedrijf met meerdere werkmaatschappijen," vervolgt Klaas Halma. "Ons bedrijf telt meer dan 100 vaste medewerkers, enkele honderden postbezorgers en ruim 2.000 huis-aan-huis bezorgers, welke wekelijks 2 tot 4 miljoen folders, kranten en ander (reclame)drukwerk voor ons verspreiden. Daarnaast beschikken we over een uitgebreid wagenpark waarmee we onze klanten optimaal kunnen bedienen."
"We staan bekend om onze kwalitatief hoogwaardige manier van bezorgen, korte lijnen, goede prijsstelling, maar nog veel meer om onze service. We bieden onze klanten dienstverlening op maat en ontzorgen ze op het gebied van bezorging en hun logistieke processen. Daardoor kunnen zij zich blijven focussen op hun corebusiness."
Beter plannen en beter rijden
"Je hebt als organisatie van alles nodig om je dienstverlening op zo'n hoog peil te houden. Eén van de zaken die daarin een belangrijke rol spelen, is de Inseego fleetmanagement software. Zo kunnen we bijvoorbeeld met Inseego Fleet onze post- uitleveringsroutes naar de bezorgers volgen en dat komt onze planning ten goede."
"Maar we doen nog veel meer met Inseego. We gebruiken namelijk ook hun rijgedrag module Inseego Driver, waarmee je rijgedrag kunt monitoren én verbeteren. Bestuurders worden daarmee echt op een positieve manier gestimuleerd om hun rijgedrag te verbeteren."
"Onze buitendienstmedewerkers krijgen iedere week hun persoonlijke rijgedrag scorekaart in de mailbox. En de meesten willen toch echt liever een 8 of 9 halen in plaats van een 5 of een 6. Zo maak je elkaar een beetje gek en dat heeft een positief effect op de brandstofkosten. Die blijven dalen."
Waarom met Inseego werken?
"Inseego's software is stabiel, betrouwbaar en overzichtelijk en je kunt er makkelijk mee werken. Maar wat we minstens zo belangrijk vinden, is dat het prettig samenwerken is. De Inseego'ers begrijpen hoe onze business in elkaar zit en kunnen daardoor met je meedenken. Ik kan Inseego dan ook echt aanbevelen," besluit Klaas Halma.