Return to news
Inseego teams up with Humn to Launch Commercial Fleet Insurance Solution
29 November 2021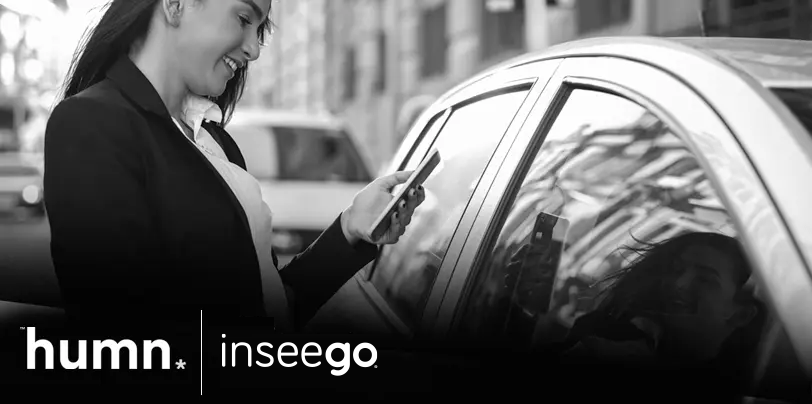 Inseego UK has entered into a strategic partnership with Humn to provide an innovative insurance proposition to commercial fleets. The two companies will bring together the latest advances in contextual risk data, fleet telematics and dynamic insurance pricing to help vehicle operators reduce their premiums by as much as 20%.
"We are working together with Humn to create a unique solution that delivers a comprehensive understanding of risk, so commercial fleets can cut insurance costs while improving road safety," explains Steve Thomas, Managing Director of Inseego UK. "Backed by data, the powerful, real-time insight ensures flexible and fair insurance based on where, how and when the vehicles are driven."
As part of the agreement, Inseego Fleet, the web-based tracking solution, will be integrated with Humn's data-driven insurance management system, Rideshur. This will enable a usage-based premium, priced per trip in real-time, that considers location and driver performance alongside thousands of other risk factors such as weather, time of day and driver fatigue. Through the analysis of the insight, the solution will also recommend remedial action to be taken with drivers to improve their behaviour on the road.
James Cowen, Chief Commercial Officer (CCO) of Humn commented: "Our insurance offering, working seamlessly with Inseego Fleet, will be the smartest way of assessing and reducing risk for vehicles. As a result, we believe it can dramatically cut a fleet's premium by reducing accident frequency by up to 65% and average claims cost by up to 25%. We are excited by this strategic partnership with Inseego and the significant opportunities it offers both businesses moving forward."