Return to blog
Safety & Security
Why zero trust network access is the right choice for modern enterprises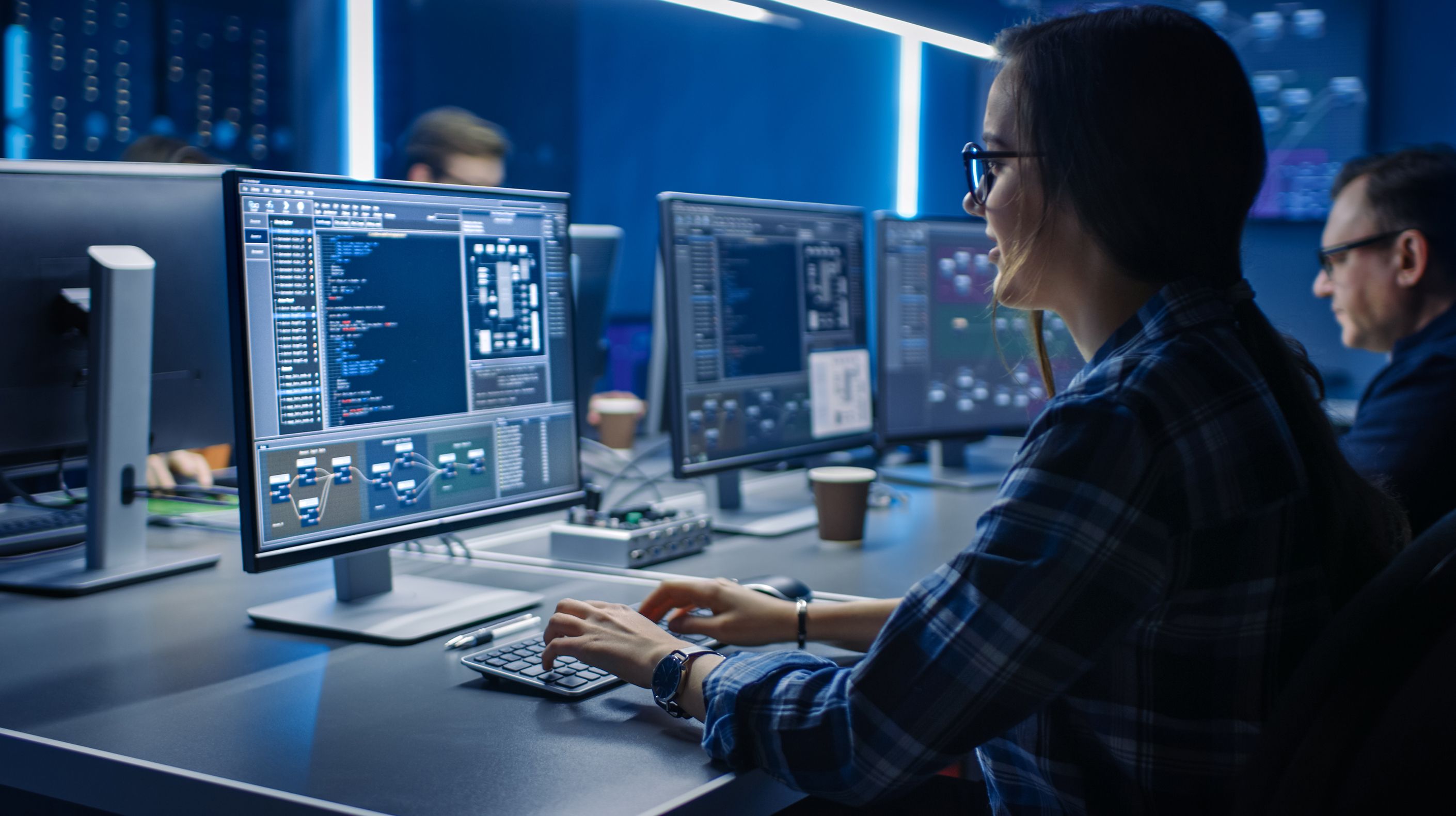 Secure remote access is incredibly important for your business and finding the right solution for your needs is critical. Zero trust network access (ZTNA) and virtual private networks (VPNs) are both viable options.
VPNs are secure private networks that use tunneling protocols and encryption to secure data traveling remotely over public networks. They are often used to bypass censorship and geographic restrictions on content, and have become more and more popular, both for consumers and for businesses. VPNs can be cumbersome and complex, lacking the security features, granular control, insight, scalability, and latency needs of modern businesses.
ZTNA is a less well-known cybersecurity strategy used to secure access to corporate networks. This approach works by assuming that all systems and users must be authenticated and authorized every time they attempt to access resources. It uses micro-segmentation, identity management, and authentication technologies to secure access and protect corporate data from unauthorized use. This approach offers several crucial advantages over VPNs, which is why more enterprises are finding that a zero-trust strategy is the right choice for their distributed and remote operations.
Lightweight, simple to deploy, and seamless
While VPNs are good for basic remote work needs, they lack the security features necessary to support an effective security posture for today's distributed digital workplace. One of the main limitations of VPNs is their inability to offer granular access control and authorization, as well as provide insight into each user's identity and behavioral anomalies.
A zero-trust strategy sidesteps the complexities of traditional VPNs, such as costly hardware and cumbersome client software. Network access is cloud-based, so there is no need to install VPN clients, eliminating most of the common deployment issues. This simplifies onboarding and user access to Software-as-a-Service (SaaS) applications by delivering secure connectivity for both on-premises and off-premises users without the need for a client or VPN connection.
Users also benefit from a superior experience. Authorized users can log in quickly, connect securely, and access corporate data from anywhere, regardless of location. Secure connections to SaaS applications preserve the security of internal systems and data centers. With faster and more secure access to data with minimal latency due to optimized routing and encrypted tunneling protocols, remote workers benefit from a more seamless experience without compromising the security of the corporate network.
Improved visibility and access control enhances management
Another advantage of a zero-trust strategy is that it provides a single platform on which to manage and control access across an entire network. IT departments can more effectively manage user access by setting granular permissions that dictate the level of access individual users can have, where they can access, and the resources they can consume.
30+ years of fleet tracking success
Enhance agility and efficiency with virtual networks
With more control over user access, IT teams can ensure the network is structured to help businesses become more agile and efficient. This modern approach to cybersecurity is designed for cloud-native and hybrid cloud architectures, enabling organizations to create virtual business networks that span both on-premises and off-premises resources. These virtualized networks provide flexibility that can help organizations more easily and securely access and scan protected services, applications, and infrastructure.
Modern protocols and upgradeable security policies
Finally, VPNs are becoming increasingly vulnerable to attack due to their reliance on archaic protocols, such as PPTP and L2TP. But ZTNA is designed with modern protocols such as SSL, IPsec, and IKEv2, which offer a much higher level of encryption. A zero-trust approach also uses multi-factor authentication, which reduces the network's attack surface. The network can be further secured with upgradable security policies, which help to protect businesses from data breaches and applications from unauthorized access.
Deployment should consider security needs and business goals
Before beginning the deployment process, it is important to have a clear understanding of your organization's security requirements. This should include things such as the types of devices, endpoints, protocols, and systems that are in use, the geographic locations of your end users, and the type of data that needs protection. Once these requirements have been established, you can begin the process of researching the available solutions and comparing features, products, and pricing.
After you've chosen your ideal ZTNA solution, it is time to begin the deployment process. This should include thorough testing of the chosen product, as well as a comprehensive roll-out strategy that considers your users' needs and capabilities.
The deployment process should also include educating your users on the new security policies and expectations associated with the zero-trust approach. Finally, a plan should be put in place to monitor and maintain the system over time to ensure smooth, secure remote access for all users.
Selecting the right security solution for your business needs
A zero-trust network solution is ideal for businesses that require enhanced security and more control over their networks and user access to cover a larger variety of vulnerabilities. Investing in the right zero trust approach for your business will ensure that remote access by all employees to all resources is secure, scalable, and flexible enough to meet the demands of a changing digital environment.
Inseego can help. We have deep experience with every kind of network solution, from 5G to Wi-Fi, including numerous industry firsts, and we can support enterprises every step of the way towards effective deployment. And our Inseego 5G SD EDGE Broker appliance is a virtual machine that enables network AAA services for your enterprises, providing:
Authentication, with three different authentication modes (local, external RADIUS, and Azure AD)
Authorization, to control what users can and can't do
Accounting, which provides data on user activity
To learn more about our zero-trust network access technology and how it can help your enterprise, read more. To find out how Inseego can help your business take advantage of this powerful technology, contact us.